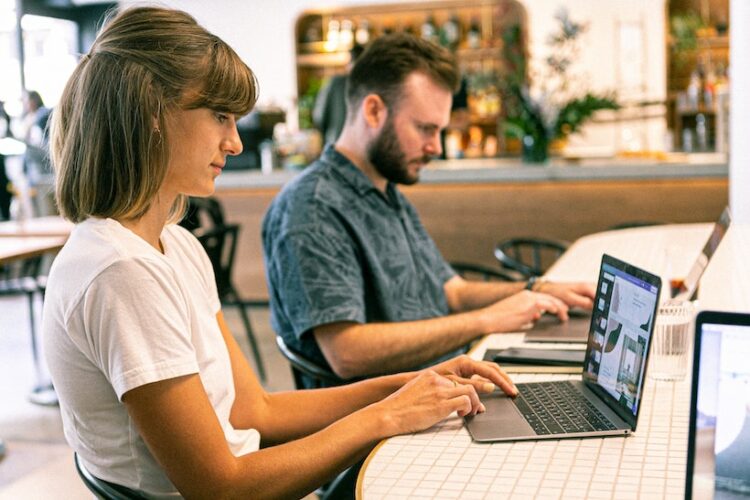 Are you looking for a career that offers flexibility in your working hours? If so, then you're not alone. Many people are looking for careers with flexible schedules that allow them to balance their professional and personal life. Fortunately, there are several options available depending on your skillset and interests. Whether you want to work from home, fit your hours around your family, or take advantage of the gig economy, the 5 jobs we are going to discuss in this article provide an opportunity to create a schedule that best suits your lifestyle needs. So let's jump straight in!
Carer
Being a home carer is a rewarding career choice. Home carers provide support to the elderly, people with disabilities, or those recovering from illnesses or injury. This involves helping people with everyday tasks such as housekeeping, shopping, meal preparation, personal care, and even providing companionship.
Home carers are able to take advantage of the many flexible working options available. Not only can they choose the hours that suit their needs and lifestyle, but they can also choose which days of the week and how many hours to work, making it an excellent option for those who need to balance family, job and other commitments. Their employees may then use something like this home health scheduling software in order to assign shifts accordingly and make sure that service users will still receive their care at the times they are expecting to.
Tutor
Being a tutor is a great career choice for those who are looking for a job that both fits in with their lives and makes a real difference to the people they come into contact with whilst at work. For those with expertise in a particular subject and a passionate way of sharing their knowledge, tutoring can really help to bring the classroom to life and provide students with the extra support that they need in order to get a full grasp of a topic.
Unlike many other professions within the field of education, tutors do not need to abide by traditional office or school hours, instead allowing them to create their own schedules and take on as many or as few students as they choose. This flexibility makes it an attractive prospect for those who want to work part-time or have a hectic lifestyle.
Freelancer
Freelancers are self-employed individuals who provide services to clients on a contract basis, with no traditional employer-employee relationship. This could be in any field or industry, as long as the individual has a strong background in the service that they are offering and are able to provide examples to clients to demonstrate their experience.
The beauty of freelancing is that it offers great flexibility in both the types of jobs that one can do and the hours they need to work. You have the opportunity to choose when and how you work and how much or little you work. Freelancing is a great option for those who wish to live the life of a digital nomad and have more control over things like the structure of the working day and be able to set their own rates as well as, of course, where it is in the world they work. Digital nomads can offer their services wherever they are in the world – all they need is good internet.
Influencer
Working as an influencer is one of the more unique flexible working opportunities available in today's job market. As an influencer on one or more popular social media platforms, people have the chance to build a following, share their opinions and showcase their talents all while working from anywhere with a laptop and an internet connection.
Influencers come in many shapes and sizes, from micro-influencers with just a few thousand followers to celebrities who boast millions of fans. Regardless of the size of their audience, influencers need to be highly organized if they want to make the most of their flexible working hours. Planning out content and creating a master schedule is essential for staying ahead of the game and ensuring posts are delivered consistently. Additionally, influencers should be working hard behind the scenes in order to maintain relationships with partners and brands, as well as their loyal following.
Graphic Designer
Graphic designers are responsible for conceptualizing and executing visual designs that creatively convey messages, tell stories, and capture the attention of the intended audience through various forms of digital media. Graphic designers must have a keen eye for detail and the ability to create designs with a variety of mediums. They need an understanding of composition and color theory, typography skills, and the technical knowledge to use design software. Additionally, graphic designers must be able to interpret briefs and develop creative solutions for their clients.
Graphic design is a career that offers numerous opportunities for flexible working hours. Many graphic designers are able to create their own schedules, with the ability to work as either freelancers or part-time employees within a company.
Final Thoughts
Flexible working hours are quickly becoming an attractive option for many job seekers. Whether you're a student, parent, or simply looking to balance your work and life better, there is sure to be something out there that suits your needs. With the right research and planning, you can find yourself with a career that offers flexible hours without sacrificing pay or benefits. If this sounds like something you may be interested in pursuing, take some time to explore what options are available near you. Who knows – maybe one of these careers could end up being the perfect fit!