Rage Against the Machine hasn't played a concert in over four years. Luckily, fans can get a chance to experience of the band's most epic concerts at Finsbury Park. The band is releasing a DVD of their live performance in London back in 2010.
The rock band played a free show at the iconic Finsbury Park on June 6, 2010. The footage from the concert is going to be released on a DVD titled Live at Finsbury Park. Fans can purchase the DVD starting September 11th and they can expect extra features including interviews and backstage footage.
The band played the free show 6 months after they had a campaign to push their hit song "Killing in the Name" to be number 1 on the UK charts. During Christmas week, the song ended up dominating the charts. So in return, Rage Against the Machine played a free show at Finsbury Park in London. The set list included Bulls on Parade, Guerrilla Radio, Sleep Now in the Fire and other top songs from the rock band.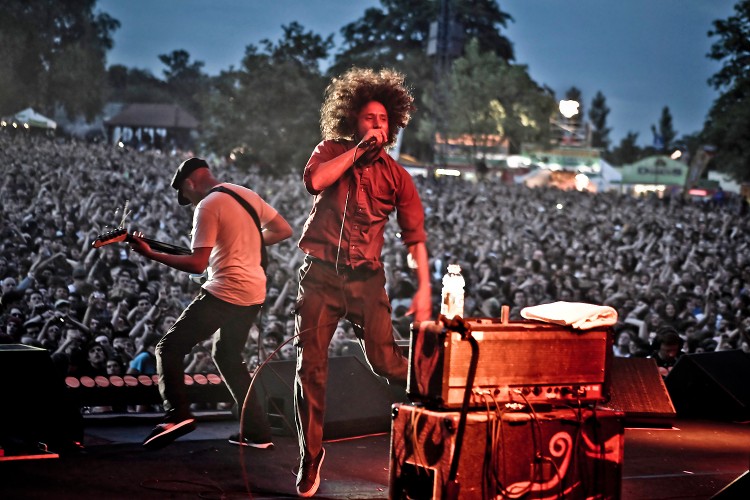 I have no doubt in my mind that Rage Against the Machine can still rock it, but I do not see them playing a show again, and if they do, I am sure it will be very difficult to get some tickets. So the release of the DVD is a great way for fans to experience the band live. I am sure that the DVD will not disappoint. The show Rage Against the Machine played in London was one of the greatest shows the band has played. I think it had a lot to do with the fact that they played the free show for a reason.
You never know, if the DVD does well, maybe Rage Against the Machine will decided to go on one last tour. I know a lot of fans would love that and they would probably play sold shows across the world.