Whilst you can start your day with a healthy, glowing complexion, by noon your skin resembles an oil slick – particularly the forehead area – and it seems even worse in summer.
Below, we've listed a few simple adjustments you can make to prevent and control grease – and stop it from ruining your day.
WHAT IS MAKING YOUR FOREHEAD SO SHINY?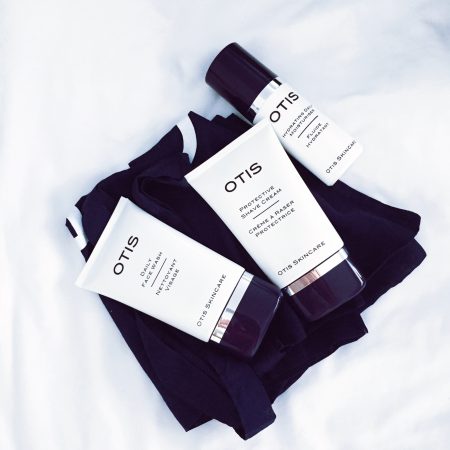 The shine that you see by noon is sebum, a natural oily substance produced by the skin's sebaceous glands. It's what keeps our skin and hair soft and healthy.
All skin types produce sebum throughout the day. Shine occurs when these sebaceous glands produce too much sebum, resulting in enlarged pores and oily skin.
The excess can then combine with any dead skin cells on the surface, clogging pores and leading to breakouts and acne. Definitely to be avoided!
But just because your forehead is oily it doesn't necessarily mean that you have an oily skin. If the grease is only in your T-zone – your forehead, nose or chin – then you probably have combination skin, one that is oily on the T-zone but normal elsewhere.
WHAT MAKES IT WORSE?
If you suffer from an oily forehead you're not alone, it's one of the most common problems amongst men, as male hormones tend to send the sebaceous glands into overdrive.
Summer makes the shine appear worse than normal because the heat liquifies the sebum, increasing the shiny appearance. On top of that, sweat makes the shine even more obvious.
THE SOLUTION: BALANCE IS THE KEY
To keep you forehead looking fresh and shine free all day long just follow this simple plan:
Step 1 – CLEAN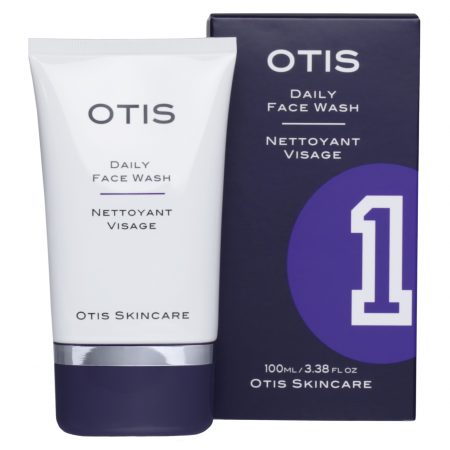 Cleaning your face every day is vital, as it will not only wash away dirt and excess oil, but it also unclogs your pores.
But simply washing your face is not as easy as it sounds.
The temptation is to use harsh cleansing products in an attempt to get rid of the oil. But this will cause sebum production to increase to compensate, making the situation even worse.
A ph-balanced face wash is better, and won't leave your skin feeling itchy and tight.
Try using one that includes glycerin, such as OTIS Daily Face Wash which will clean your skin without drying it out. It was created with men's skin in mind so it also includes Tea Tree Oil to help regulate excess sebum, and Lactic Acid to gently exfoliate the skin, stimulating cell renewal and improving the texture of your skin too.
As well as using a face wash every day try applying a charcoal or clay-based purifying mask once a week to give your skin a really deep clean. The bamboo charcoal in ORIGINS Clear Improvement Active Charcoal Mask acts like a magnet to draw out dirt and debris, while kaolin clay absorbs environmental toxins.
Step 2 – MOISTURIZE
It's important to choose a moisturizer with a light consistency which will help replenish vital moisture, but without adding any extra shine.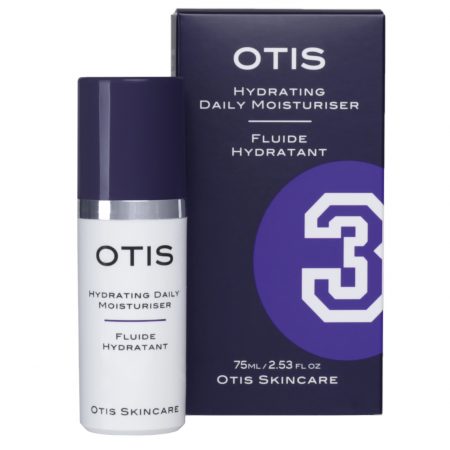 Focus on lightweight formulas with skincare ingredients like hyaluronic acid,  jojoba oil and aloe. These will hydrate your skin and keep it well balanced and calm.
With these ingredients in mind, you could try OTIS Hydrating Daily Moisturizer – a fresh-feeling lightweight moisturizer that absorbs instantly to leave a matte finish – and no shine! It also has additional anti-aging benefits and includes the peptide Matrixyl®  to promote collagen production, restore elasticity and reduces fine lines.
A lightweight mattifying serum can be a great alternative, either under a moisturiser or in place of one. Made up of smaller molecules, serums are absorbed quickly and can penetrate deep into the skin to address oily skin concerns. FRESH Umbrian Clay Mattifying Serum is a treatment serum which minimizes the appearance of pores and controls shine.
Using this serum at night or layering it under your moisturiser would give you the best of both worlds.
Step 3 – BLOT
Blotting papers can be your best friend during the day. Keep some by your side and as soon as you see the shine appearing you can discreetly blot it away. Alternatively, a napkin will do the same job.
And finally…
Step 4 – RELAX
Stress can make skin even oilier, as well as contributing to breakouts. This is because it causes your body to make hormones like cortisol, which tells the sebaceous glands to make more oil.
So whether you choose meditation, exercise, more sleep or just ten minutes to yourself, make sure you find time in your day to take it easy!
Four easy steps to make sure that your complexion stays healthy and glowing – and your forehead remains mattified and blemish-free.
Thanks for reading.