For such a small kingdom, England is filled with a fabulous mix of different landscapes. From its spectacular coastline and typically British countryside to majestic castles, beautiful beaches, enchanting forests, and welcoming towns. The mixture of different landscapes, varied culture, and rich cultural heritage makes it a pleasure to explore. One of the nicest reasons to go for a British vacation or weekend trip is that it is so easy to explore this fascinating kingdom.
The cities are extremely well connected, which makes it easy to just jump on a train and be in a completely different place in just an hour.  You can, for example, go from a medieval castle town to a seaside resort with beaches and palm trees in just 10 minutes! In today's article, we will ignore the majestic city of London and look for ideas on some more unusual spots in England where you can have a blast every day of the week.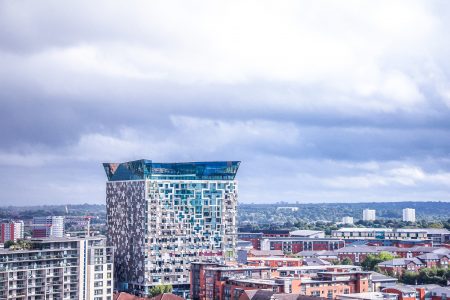 1. Birmingham
As England's second largest city, Birmingham offers something for everyone. From famous Birmingham Christmas parties to numerous football attractions, you won't have a hard time finding just the right activity for your taste there. It is a spicy and lively city with more miles of canals than Venice and a tough mix of futuristic sci-fi architecture and ancient brick buildings. Along the picturesque canals are shining shopping centers, secret cocktail bars, microbreweries, a state-of-the-art library (which definitely belongs to the must-see list) and world-class restaurants.
Birmingham is located in the Midlands, just 1 hour and 25 minutes from London by train. This city also has its own airport with direct flights from many major UK and European destinations.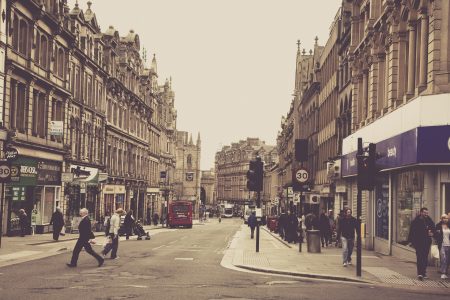 2. Newcastle upon Tyne
Known for the Geordie Shore and its nightlife, this bustling city in the north is really fun to visit. Newcastle upon Tyne is linked to its twin city of Gateshead with seven iconic bridges across the River Tyne. The town itself is packed with cool restaurants, bars, and cafes.
You can start your day with a stroll along the quaint quay, lunch in the  Cook House cozy container, visit the fine art gallery The Biscuit Factory, go to Northumberland Street for shopping and try awesome vegan and gluten-free food under the "rice-lamp" sky on the cool The Herb Garden Restaurant.
Best of all, however, in Newcastle is the nightlife. Which has also been voted as one of the best in the UK! As home to the most vibrant British club scene, it is easy to find fun cocktail bars and pubs everywhere. Newcastle upon Tyne is also a good starting point for exploring Northumberland and Durham. Edinburgh is also just an hour and a half train journey north.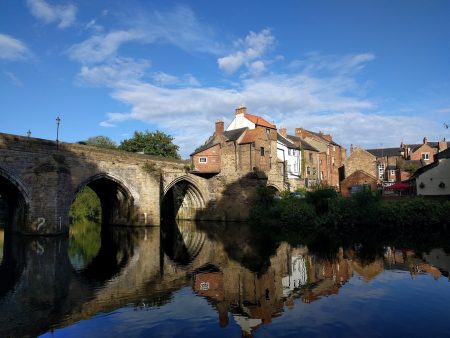 3. Durham
Just jump on a train from Newcastle and you can be in Durham in 11 minutes. Here you can admire the mighty  Durham Cathedral (this is where Harry Potter's Transfiguration Class in the Secrets Chamber took place), and throw an envious look at the students who attend the 'Hogwarts-like'  Durham University. The University is housed in a real castle (where some students actually live), and they also have a very magical Great Hall for lunch breaks.
One of the best reasons to visit Durham is also to check in at the 5-star luxury hotel  Seaham Hall Hotel and Serenity Spa. The manor is located on a cliff overlooking Durham's beautiful coastline and rugged countryside. It is a perfect place to relax and just have fun. This is also the place where you will probably have the best body massage of your life.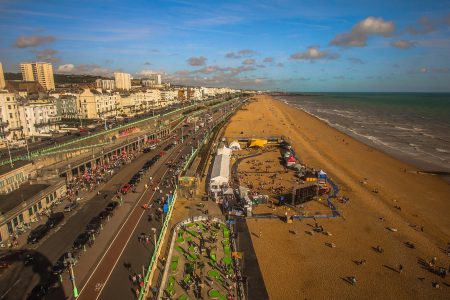 4. Brighton
If you just want to make a day trip from London, Brighton is probably one of the most wonderful trips you can make (although you should certainly stay a bit longer here). It's pretty hard to understand that you can only hop on an hour's train journey from London and then get a taste of the California beach life.
Or that's what it feels like. Brighton reminds so much of one of beach paradise that is known as Santa Monica. The biggest difference is that it is pebble beach and not sandy beach, and the weather is a bit cooler – but otherwise, the vibe is Cali!
A pier loaded with rides, sights and cotton candy. Volleyball and basketball are played along the beach. Street musicians liven up the atmosphere and along the promenade, you will find a lot of cute shops, cafes, and restaurants. Take fish and chips on the takeaway and sit down by the sea to enjoy beautiful moments in absolute serenity.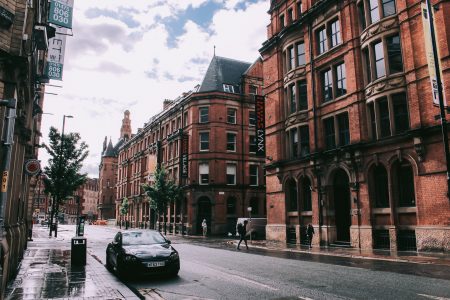 5. Manchester
Manchester is usually unofficially called the capital of the north. It is known for being the world's football capital and the birthplace of the industrial revolution. The city center has an infectious "buzz" and is filled with trendy restaurants, excellent shops, bars, traditional pubs, venues, museums, and galleries.
In terms of diversity, the multicultural city offers both a China Town, Curry Mile, and a Gay Village. The city's architecture also shows a variety of styles. Ultra-modern buildings are combined with Gothic, Roman and Georgian structures. It's a really great mix. And a perfect weekend destination.
Don't miss visiting two of the city's most magnificent buildings:  Town Hall and John Rylands Library.
Thanks to its international airport, Manchester is often the first stop for travelers wishing to travel to northern England, Scotland or Wales.