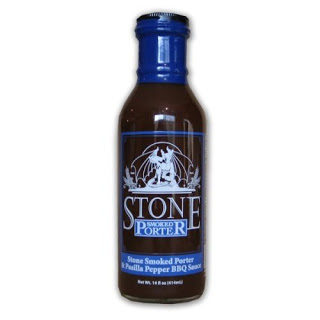 Every man loves craft beer and BBQ, why not combine the two?
Stone Brewery out of San Diego offers a premium upgrade to your Sunday afternoon grill session with their exclusive line of sauces. Our personal favorite is the Smoked Porter BBQ Sauce, a well balanced sauce created from their delicious and delicately smoked house porter.
If you've ever cooked with beer before, you understand how much more flavorful a stone smoked porter bbq sauce can make your meats. Buy yourself a bottle and start chowing down responsibly.