"THIS SITE IS HERE TO HELP YOUR NARROW DIETARY MINDED ASS EXPLORE SOME FUCKING OPTIONS SO THAT YOU CAN LOOK AND FEEL LIKE A FUCKING CHAMP."
These are the words from the hardest nutrition site on the internet. Most, if not all, the recipes listed on this site are vegan, and WRITTEN IN ALL CAPS, so you know homie ain't messing around. Whoever this person is, mentions that they are trying to get a book deal in the FAQ section of his website. Here is a prime example of his nutritional real talk: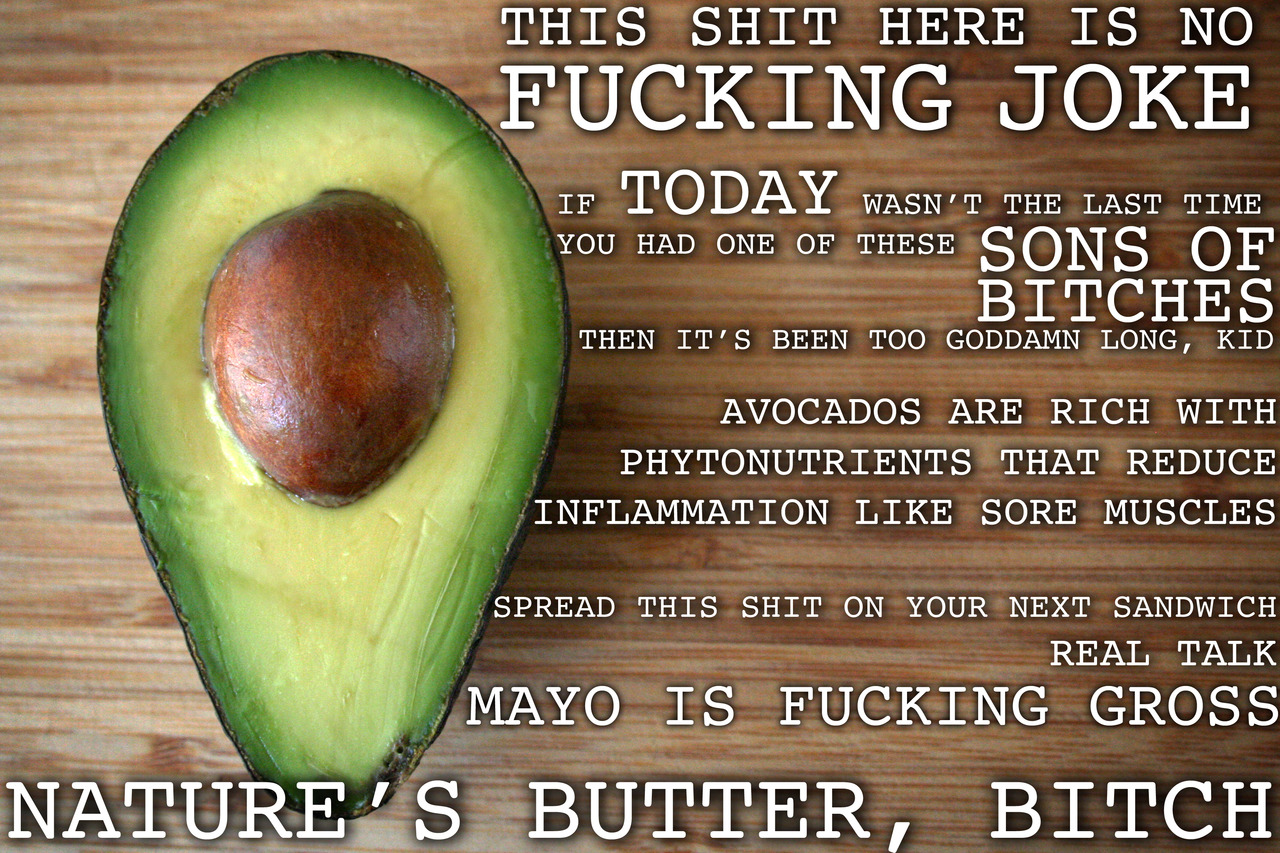 If this doesn't make you want to put down your greaseball burger and eat some avocado, I don't know what else to tell you.