Over the last several years, London has hosted a handful on NFL games. Now London has a pretty big fan base, but it is also the spot where rugby and cricket started plus it has been called the unofficial home of soccer. So it is no surprise that London is home to some of the greatest sports pubs in the world. These pubs are the best spot to grab some drinks and watch your favorite sporting event.
The Alexandra

The Alexandra has been serving great food for over 150 years and it still has that rustic charm. Over the years, the pub has earned itself the title of being the best spot to watch sports while throwing back a few cold ones. It happens to be a pretty tiny pub, but the atmosphere is awesome and the food is delicious. The pub is made of dark wood and red brick and it has a large selection of televisions.
Euston Flyer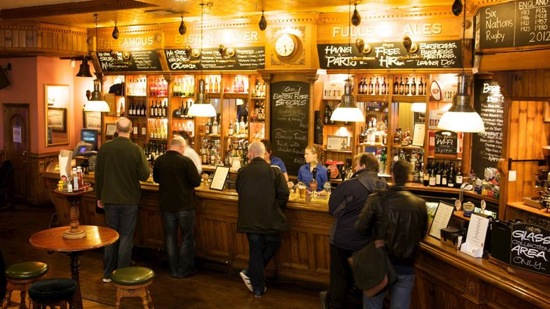 Euston Flyer is a traditional English pub and is a very popular spot for city workers since it is so close to two train stations. But it is also a terrific place for fans to come to check out a game and eat the pub's tasty fish and chips. The pub is complete with large television screens throughout the place so every seat has a great view. Plus, they also offer free Wi-Fi.
The Temperance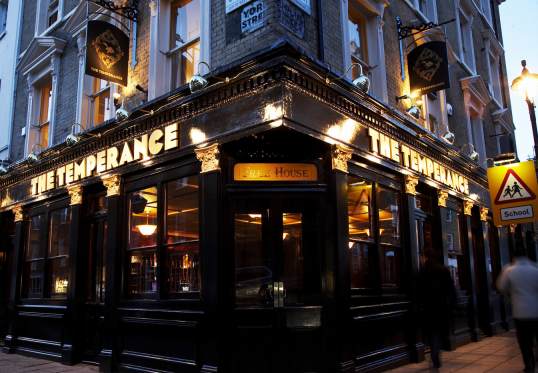 If you are looking to watch every type of sport like soccer, rugby, golf and the grand prix, then The Temperance is the place to be. It pretty large and every week the pub puts out a viewing schedule on their website of upcoming sporting events that they are airing that week. They also cook up great food that is always made with fresh ingredients.
Elk Bar
Elk Bar is every meat lover's dream offering seven different burgers on their menu along with three different types of chicken, three different versions of wings and much more. The pub also has one of the best varieties of craft beer on tap and also a wide variety of cocktails including their mouthwatering mojitos. The place is complete with giant televisions that play a variety of sports like rugby, soccer, cricket, tennis and more. They also have a cool HD projector and a 3D screen to really enhance your viewing.