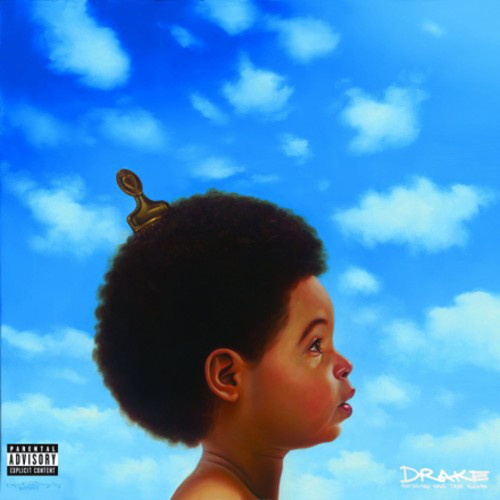 It didn't take long to go from "Wheel Chair Jimmy" to walking the red carpet and wheeling around in nothing less than million dollar rides. From the jump Drake made a name from himself on features and wowed everyone with his first two albums. Now onto his third studio released album, Drake takes a step out of his already coveted style of rap. Part rap, part singing but fully entertaining is the aura surrounding his newest album titled "Nothing Was the Same".
As if he needed help backing up his own hype, features from vocalists and hip hop legends underline his persona that keeps him atop the music industry. Its hard to pigeon-hole him as a rapper or R&B vocalist as his style remains nameless. In a rap world that is represented by drugs and money while the R&B focuses on "panty droppin", it is the rare combination that has "Nothing Was the Same" and Drake alike squarely in the public eye.
Unlike his famously released track, "Started From the Bottom" that had his rags to riches journey summed up over top a club banging beat; it is the emotional depth and personal stories spread through out the album that head heads bobbing intently.
Track one, "Tuscan Leather" Drake enters ear holes rapping over a six minute, chorusless beat begging the question, "How long this ni**a gonna spend on an intro?" There is something beautiful about knowing your good, telling people your good and them having no choice but to agree with you that pretty much sums up this album from the get go. Appropriately explained in his first intro verse:
"This is nothing for the radio/ But they'll still play it though/ Cuz it's the new Drizzy Drake, that's just the way it go."-Drake

Enter an old school homage, a throw back accompanied by piano and soft vocals in "Wu-Tang Forever". A calm, smooth rendition of Wu-Tang's "Its Yourz" that compels Drake to explain his hardships of lust, jealousy and unfaithfulness, all words in which we never thought would include any thing Wu-Tang. The chill beat hardly fades as it plays seamlessly into "Own It".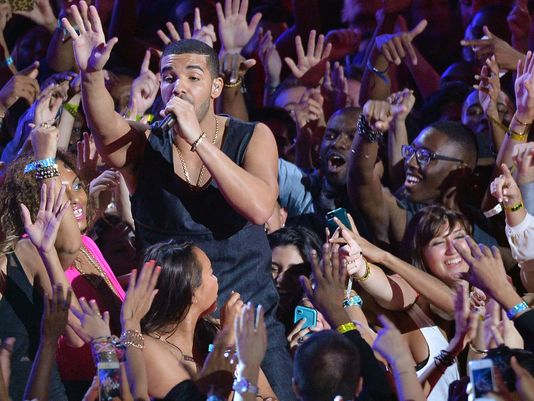 Deeper into Drake's love life and past relationships is "From Time" featuring vocals from Jhene Aiko. No man is a lady killer with out first being killed by ladies as Drizzy has grown accustomed to. More specific to his own trials and tribulations in love, the track focuses on a love that never blossomed that fills him with regret even now amongst his fame leading right into the already renowned track, "Hold On We're Going Home".
"The Language" featuring Birdman, arguably the "bed-rocker" jam of the album has both hip hop fans and bump and grinders vibing to the beat. Every album needs the sensual bedroom song that you can simultaneously bump in your car for those hood rat moments. Now your talking "My Language"…
"I don't know why they been lying but your sh*t is not that inspiring/ Fuck any ni–a that's talking that sh*t to get a reaction/ F**k going platinum, I looked at my wrist and it's already platinum/I am the kid with the motor mouth, I am the one you should worry about." – Drake 
http://www.youtube.com/watch?v=Lvs3PO16Lw8
"305 to My City" is a home city respect track that plays nicely in to perhaps the most emotional track on the album, "Too Much". The struggle of fame, fortune and family is the songs premise that is in response to his previous album Take Care and more specifically the track "Look What You've Done". The ongoing battle to reconnect with his family amongst his lifestyle has continued to fill his mind, filter through the pen and end up in our headphones since his fame began to grow.
The same fame that brought about features with the likes of Jay Z on "Pound Cake". Ending in a flurry, the album's only rap featured artist is in the form of the great Hova that follows the gritty opening verse from Drake. Both rappers spit with intense and well deserved boasting as is in the tradition of most Jay Z tracks. Of course Drizzy Drake wouldn't allow Jay to have the last say on HIS album in which he follows up with some of the albums nastiest one liners labeling himself as " the greatest of my generation".
              "You know it's real when you are who you think you are"-Drake
Drake: Nothing Was the Same