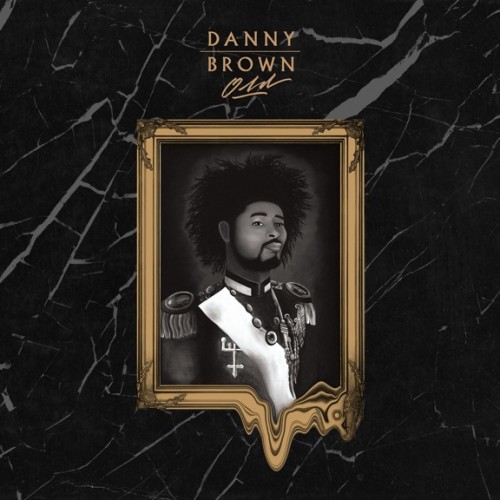 MTV described him as " one of rap's most unique figures in recent history"… music critics labeled him the "odd ball" of rap…Spin awarded him #1 hip hop album of the year in 2011 and Metro Times called him the "Artist of the Year".
Call him what you want, Danny Brown combs over his shagged mo-hawk, flashes his infamous gaped tooth smile and continues to keep speakers knockin. Now onto his third studio released album titled "Old", the Detroit rapper evolves into a rapper both fan pleasing and critically acclaimed. Released on October 8th, "Old" made waves right away, differing completely from his past album "XXX" that was reviewed as "comical and off the wall". Danny remains the unpredictable foul mouthed rapper that earned his loyal following but showcases his mature diversity in both rap style and lyricism.
"With 'Old' you think I'm talking about my age, or where I'm at in my career. But it really [refers to] when I'm experimenting, making songs with Darq E Freaker and stuff, and then when I go back to my 'hood, I have my people who be like, 'Where that 'Old' Danny Brown shit at? I wanna hear that J. Dilla Danny Brown.' So I [titled the] album for them."-Danny Brown 
Originally titled "ODB" after the late Wu Tang member Ol'Dirty Bastard which he's constantly compared too, Danny decided to change the title to "Old" urging the album would be like that of "that Old Danny Brown". Since the album's inception in 2012, Danny Brown stayed busy on tours and spent extensive time on track features raising a cause for concern regarding the album's release date. Constant controversy surrounded the time table that caused even Danny Brown himself to vent via Twitter.
"Man #OLD f**k around and never come out … SMH"


"I'm a f**k around and leak that sh*t myself if ni***s don't get it together."

Luckily October brought about perhaps the best album the DB fans could have ever hoped for. The track list, 19 songs long, is chalked full of some of raps biggest names supporting the album in both the production and lyrical content. Producers  A-Trak, BadBadNotGood, Frank Dukes, Oh No, Paul White, Rustie and SKYWLKR, among few others, provided Brown with a variety of hip hop know how that shows through on every track. An impressive cast of artist features include Freddie Gibbs, ASAP Rocky, Schoolboy Q, Ab-Soul, Scrufizzer, Charli XCX and Purity Ring underlining DB's loyalty to underground rap and it's immensely talented artists.
Hip hop legend Andre Benjamin lent a helping hand on the track titled "The Return" that also features Freddie Gibbs which includes Danny and his "Return" to his gangsta roots in both his rap and life style. Even "Yezus" aka Kanye West assisted writers in the song "Dip" that is by far one of the albums most bumpin beats that is accompanied by Kanye style  catchy chorus that might just land Danny Brown tracks in the club. ASAP Rocky along with up and comer Zelooperz team up with Brown on "Kush Coma" that gives "weed rap" a whole new vibe with a grimy underground flair.
The verdict: drive to a record store…buy the album, download it, steal it from a friend… put it in your ear holes.
                                                        Danny Brown: Old