Sexy Sarah Hyland
#10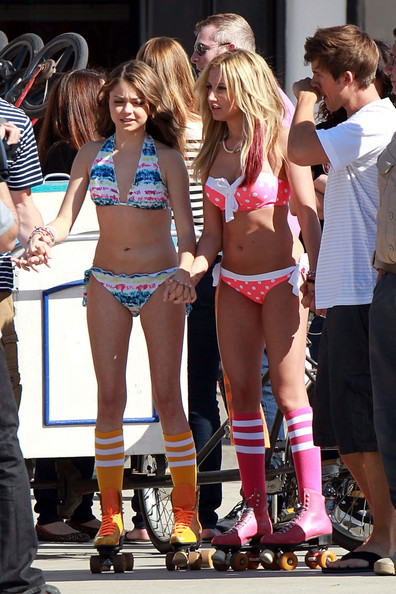 The 23-year-old star of Modern Family got her start on this critically acclaimed series earlier in 2009. Since breaking out as a young female comedic actress who's career wasn't solely forged by the Disney Channel, Sarah Hyland has grown up to be one of the sexiest women in the world — even if Amanda Bynes doesn't seem to agree.
Hyland got her start in Howard Stern's Private Parts at the age of 5. She had a few breakout roles on the Broadway stage before getting her big break with ABC's golden comedy. Her performance as Haley on the show was good enough to net her a Screen Actors Guild Award for Outstanding Performance by an Ensemble in a Comedy Series.
Maxim has hailed her as one of their 'Hot 100', placing her among names like Adriana Lima, Alexis Bledel, Ciara, and many others. She met her boyfriend Matt Prokop during the audition process of High School Musical 3: Senior Year — the pair currently lives together. Sorry folks, Hyland is officially off the market for the foreseeable future.
Hyland is unquestionably as beautiful as she is talented, a rare combination when it comes to Hollywood stars. These photos had our jaws dropping to the floor.