Thanksgiving is just days away and Christmas is only about one month away. What better way to celebrate the holidays than with some seasonal cocktails? From pumpkin martinis to a cocktail made with fig, you will be able to find a drink for everyone's taste! Just remember to drink responsibly.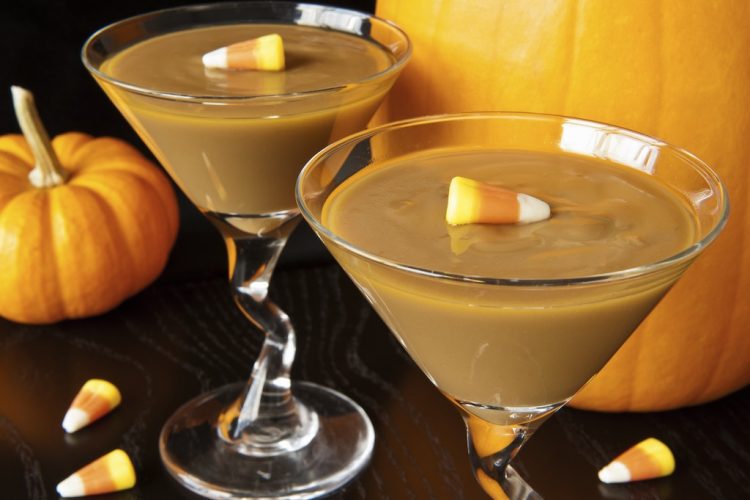 Are you a martini lover? Mix together some vanilla vodka, pumpkin schnapps, a dash of cream and a little bit of nutmeg with some cinnamon along the rim and you have a yummy pumpkin pie martini. You can also make the consistency different if you would like by messing around with the ingredients and some ice and a blender. If you are more in the mood for apple pie, grab some butterscotch schnapps and green apple vodka. Mix the two in a shaker and pour over ice. You can decorate the glass with some caramel syrup and enjoy.
Remember those Red Hot candies? Well there is a cocktail that tastes just like those. The Gold & Spicy cocktail is delicious and full of alcohol. So you have to take your time with this drink and don't drink too much because it is made with basically just tequila and Goldschlager.
Looking for a cocktail made with fig? Try a Fig and Bourbon Fizz. You will need to have some fig fruit spread, any bourbon of your choice and vanilla cream soda. Mix an ounce of the spread with 4 ounces cream soda and 1½ ounces of bourbon with ice. Make sure you really mix it so the fruit spread separates and goes well with the liquids.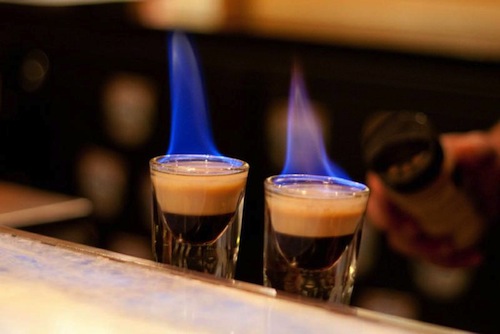 For a cocktail to steal the show, the flaming pumpkin drink will for sure be a hit. Mix 1/3 ounce of Bailey's Irish Cream with 1/3 ounce of Goldschlager and 1/3 ounce of Kahlua. Make sure to stir then light on fire and enjoy! It is like a Thanksgiving version of a flaming Dr. Pepper!
If you want a break from the cocktails and want to indulge in a shot, try a Pumpkin Bomb. Choose your favorite pumpkin beer and pour it in a pint glass. Mix ¾ of Pinnacle Whipped with ¼ of Goldschlager in a shot glass. Drop the shot glass in the glass of beer and chug away. They really taste like pumpkin pie and they are a lot of fun to drink.
For more great holidays drinks, make sure to check out onwardstate.com.