If you want to find yourself surrounded by breathtaking beauty and diving head first into adventure, Olkhon Island is a must. Whether you want to stroll the streets or look out at the vast water views, there is much to be loved about this magical place.
If you want raw and natural beauty away from the busy city life and fast-moving environments, this is it. You will experience the country like the locals do whilst you eat amazing cuisine and get immersed in the traditions.
When you book your Trans Siberian railway holidays, ensuring you to stop at Olkhon Island is a must. There are so many reasons to put this epic place on the bucket list and if you are still wondering what to expect, we have listed some of the main reasons to visit below.
What To Expect On Your Visit To Olkhon Island
Be prepared to see some of the most spectacular backdrops you have seen. This relatively undiscovered gem has not been given the attention it deserves but if you are a nature lover, get ready to enjoy yourself. With forests and wildlife that has remained practically untouched, you will get the best views possible.
There is an element of spirituality to this magical place. If you are seeking to go onto a soul-shifting journey then Olkhon Island is home to the roots of Shamanism and Buddhism. This means many people will come to embark on their own personal journey and discover more about themselves but also look deeper into the roots of famous beliefs.
Sights such as the Shaman Rock along the west coast will take your breath away. Whether you are a photographer or looking for a deeper experience when you go away, Olkhon Island is a must-visit.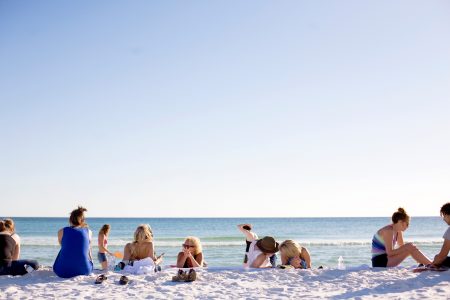 Hit the beaches and walk on the warm sand but don't expect everyone to be on their feet. Since the island is so big, many people will travel by horse and this is a popular method of transportation. It's also an exhilarating way to see what the place has to offer. You won't find many cars and trains in Olkhon Island so make sure you get fully immersed, especially if you go in summer.
There is a towering object of Buddhist worship that many people will travel to as part of their journey on this spiritual path. If you are looking to go deeper into your mindful practice and you are moved by natural landscapes, expect a powerful experience coming to this island.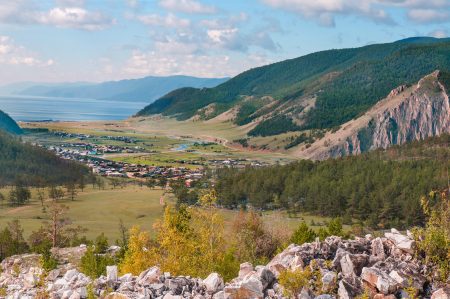 A Small Close-Knit Community
Being a small local town next to Lake Baikal, you can get ferries to different locations. Despite the size of this island there are relatively few people who live there. Only a few thousands are inhabitants of this beautifully natural island so expect a peaceful environment when you arrive.
As you can see, there is much to be admired about this wonderful island as you venture into the unknown and get immersed in your local environment. There are amazing things that await you when you book a trip to Olkhon Island.