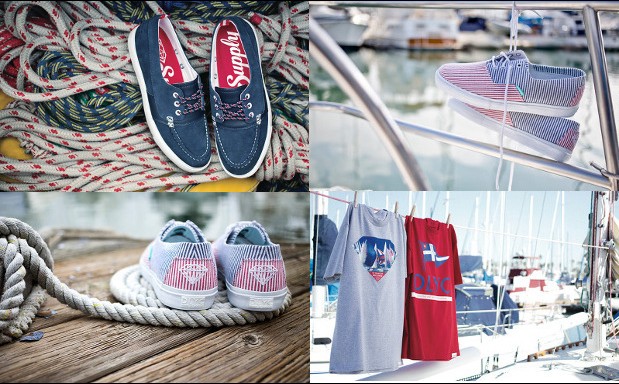 Started from the bottom now Nick "Diamond" Tershay is here.  Establishing the company Diamond Supply Company in 1998 took the skater from grinding on rails in the park to grinding on models with Kanye West in New York penthouses. Tershay flooded the skate scene with his up and coming brand at major skate league events and never looked back. The skate brand "Girl" collaborated with Diamond Supply and Nick quickly jumped on the Nike SB train soon after.
2005 marked the first official Nike collaboration release date with the Diamond "Tiffany" Dunk SB series that killed the competition in the skate and fashion industries alike. Around the same time Chris Brown was hitting Rihanna in 2009,  Nick Diamond hit the streets of New York with never before seen collections and collaborations spanning from Girl Skate brand, Nike, Primative, Hundreds and many more.
Forget your swim trunks and your flippy floppies  when Diamond hits the seven seas with this summer's collection headlined " Yacht Club". You can hardly tell Nick's grungy skate roots with the new bright color pallet, the  European "Polo" cleanliness of his graphics, and the light cotton linen deck shoes and hats. Simplicity in the "Yacht Club" designs make the fashion-conscious and style-challenged shine bright on the beach in your tank top and boat shoes while keeping your street cred intact.
Luckily the high class vibe doesn't end in the "Yacht Club Collection". Enter the highly anticipated and highly requested upscale line named simply, "Black Tag".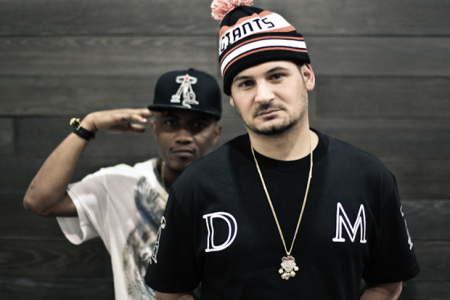 Diamond Supply teams up with the fresh-to-death fashion guru Ibn Jasper to bridge the gap between street wear and runway worthy threads. Actively acting as Kanye West's personal barber and image consultant, Jasper's new title as a Diamond Supply Co. Concept Designer should serve the company and consumers well in the high-end fashion world. Nick Diamond and Diamond Supply Co's constant pursuit of style domination hints towards a bright future and reminds us that living the "Diamond Life" wont disappoint.
Boats 'N Clothes and all a Fashion Guru knows.