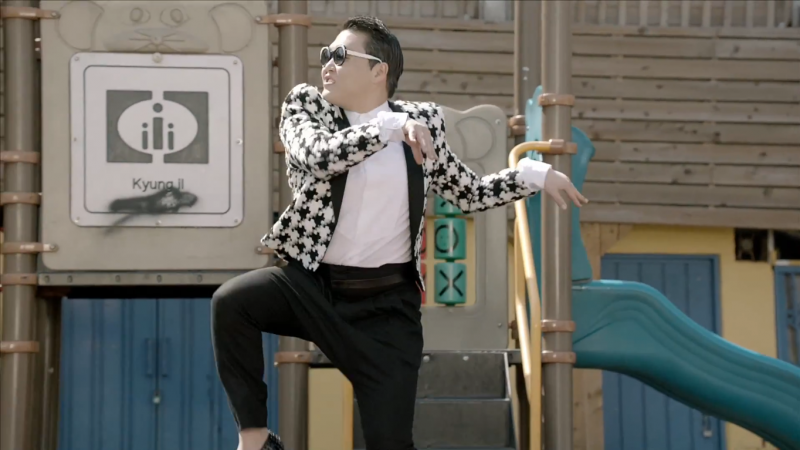 Gentleman Psy parodies "gentleman"
You haven't forgotten about Psy, have you? This international Korean pop star destroyed YouTube world records in 2012 with his release of Gangnam Style, leading him to a life of global fame that no South Korean musician has ever achieved before. And now Psy's back with a new single, "Gentleman", and still redefining boundaries through his playful countenance and goofy lyrics, with a whole new Gentleman Psy persona!
Psy makes a few discrete references to his first international video in "Gentleman", but overall it appears to stand on its own. Just like "Gangnam Style" parodied the lifestyles of his hometown, he makes an effort with this single to poke fun at how un-gentlemanly some men can be– which furthers his South Korean nickname "Bizarre Singer". The track is still pop-oriented with electronic beats and repetitive rifts. It almost has less of a melody than "Gangnam Style" but still has its own unique dance routine. Regardless, the YouTube video has received the most views in the first 24 hours of its posting in YouTube history. Psy, you've done it again.
Psy is holding his fame
The thing about Psy is that he and his music seem to stay relevant in Western pop culture. Sure, it's only been a year, but "Gentleman" is already at No. 37 in the Billboard Top 100. And while the appeal may fade within American audiences, Psy still has made appearances on several live shows (including Saturday Night Live) as well as some interesting pistachio nut commercials.
Time will tell if this track becomes as huge as a sensation as his last hit– but if you witness any Superbowl commercials remixing "Gentleman" in the background, don't say I didn't warn you.