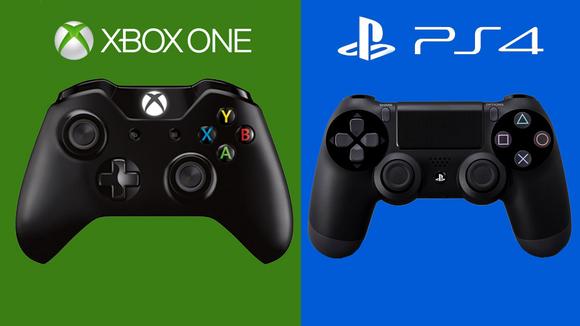 Xbox One vs PS4, round one
If you weren't following the massive amounts of news unloading from those at E3 2013, you may have missed the seemingly endless jokes stemming from the reveals of Microsoft's Xbox One and Sony's Playstation 4. But what made this E3 conference so laughable in comparison to past years? It is most likely due to Sony blatantly countering the restrictions Microsoft developed for the new generation of Xbox consoles– the Playstation 4 almost comes across as a gigantic middle finger among a crowd of frustrated gamers. Thus, the battle of the Xbox One vs Ps4 took root.
While it may appear progressive, gamers hailing from every kind of console bias are found feeling remotely concerned about the Xbox One's new mechanics. The Kinect must be connected to your Xbox One for it to function, and unfortunately, it has the capability to record your voice, actions, all the way down to your heart rate (although Microsoft claims they wouldn't use this information without your permission). Also, all those indie games you downloaded over summer last year? You'll need to repurchase everything on your new console, as only music, movies, television, and pretty much any media that aren't video games can be transferred via cloud storage– however, Sony's PS4 is reported to not make gamers begin back at square one.
Even further, the Xbox One is discouraging players' game sharing, sales and purchases of used games, and game rental through rumored fee policies. Evidently these thoughts are still up in the air; however, Microsoft's few reports on this haven't yet directly nipped the rumor in the bud. The Playstation 4, on the other hand, won't require consumers to download the game onto their system's hard drives, giving players the freedom to accessible gaming.
And how exactly would Microsoft even be able to manage knowing what you were doing with your Xbox One? Because it requires you to have internet connection to play. If you cannot 'check in' with Microsoft once every 24 hours, then your $499.99 console will cease to function until you can get online. And, again, the PS4 enables everyone to have the attainable goal of playing their games regardless of internet situation.
Knockout
For a majority of Xbox 360 owners (like myself), we lost all hope when Geoff Keighley, an interviewer at E3, asked Microsoft's Chief of Interactive Entertainment, Don Matthews, what he should tell those players with limited internet connectivity interested in the Xbox One. Matthews replied, "Fortunately we have a product for people who aren't able to get some form of connectivity. It's called the Xbox 360."
Checkmate, Microsoft. The PS4 wins this round.