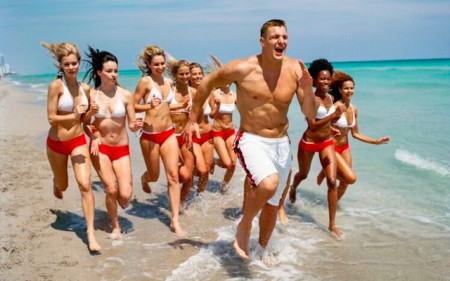 One of the biggest party boys in the NFL is hosting an all out party cruise. Rob Gronkowski and his family, friends and fans will sail from Miami to the Gronkowski's private island in the Bahamas. The tight end for the New England Patriots is known for his frat boy persona and this is definitely living up to his name.
Gronk graduated from the University of Arizona and has done pretty well for himself on the football field. But he acts a little different off the field. He really loves the party scene and he is taking full of advantage of being famous. But you have to respect the guy because he still is focused on the field and can play the game.
Gronk's Party Ship is on the Norwegian Pearl and leaves Miami on February 19th. The ship heads to Gronk and his family's private island. The island is beautiful with white sand beaches, coconut palm trees, clear blue water and of course full of Gronks partying.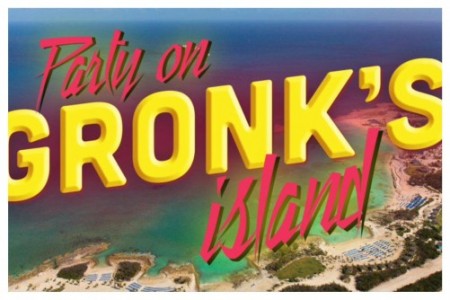 The 3-day cruise is packed full of non-stop partying with 6 stages for concerts, 13 bars and lounges, a pool, a spa, hot tubs, a bowling alley and 24-hour room service. About 2,500 people will get to party with the football player alongside special guests like Redfoo, Sammy Adams, Waka Flocka Flame Costa and more. The ship will also host theme nights that are like costume parties. You can be sure that there is going to be a lot of partying going on. It will cost you though, look to spend somewhere in the upper hundreds if you want to get Gronk'd.
If you dare, you can book your ticket here!
Feature image courtesy of dailyreadlist.com.