The greatest time of year is almost upon us, football season. Preseason has officially kicked off, which means it is that time to get your Fantasy team in order and prepare for your upcoming draft.
Haven't done your homework yet? There are quite a few changes this season, but have no fear, we got you covered with some of the top picks you will want in your upcoming Fantasy Football draft.
Running Backs – Top 5
Le'Veon Bell – Pittsburg Steelers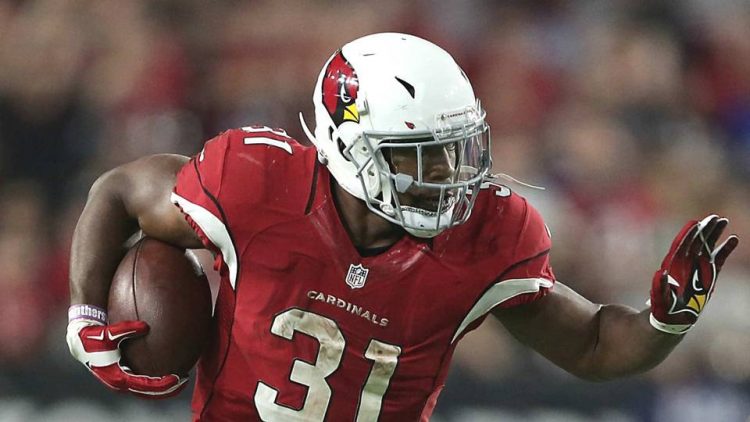 If Bell can stay healthy, then will be sure to put up plenty of points this year, on the field and on your Fantasy team.
David Johnson – Arizona Cardinals
Johnson is always a top Fantasy pick, but he is just coming off of a serious wrist injury that put him on the sidelines that season.. So, if he can stay healthy this year, he will be another big point producer.
Kareem Hunt – Kansas City Chiefs
Hunt had an awesome rookie season last year. In fact, he was the top running back in the league. With Patrick Mahomes taking over as 1uarterback, Hunt is looking to have another great year.
Saquon Barkley – New York Giants
Barkley was the 2nd overall draft pick. The rooking from Penn State is looking to produce big numbers, as everyone has high hopes for this kid.
Le'Sean McCoy – Buffalo Bills
The young running back is full of talent and is expected to have a record setting year. He is a player you will want on the top of your draft list.
Bonus Picks:
Marshawn Lynch – Oakland Raiders
Todd Gurley – LA Rams
Quarterbacks – Top 5
Aaron Rodgers – Green Bay Packers
Rodgers is always at the top of the Fantasy quarterback list. He is expected to have another promising year, putting up even bigger fantasy points this season.
Tom Brady – New England Patriots
Brady might be one of the oldest quarterbacks in the league at 41, but, love or hate the guy, the man has still got it.
Cam Newton – North Carolina Panthers
If Cam can stay healthy, he is looking to have an awesome year producing a high number of Fantasy points and possibly leading his team to another Super Bowl.
Carson Wentz – Philadelphia Eagles
Wentz had a terrific year until an injury late in the season caused him to miss the Super Bowl. If he can stay healthy, he is on track to have an even better season and maybe even the chance to actually play in the big game.
Russell Wilson – Seattle Seahawks
Wilson usually puts up pretty good Fantasy numbers and since the team has been rebuilding, he is looking to have an even better year than in past seasons.
Bonus Picks:
Drew Brees – New Orleans Saints
Jimmy Garoppolo – San Francisco 49ers
Wide Receivers – Top 5
DeAndre Hopkins – Houston Texans
Hopkins is returning from a knee injury and is ready to prove himself this season. With the help of a strong offense, he is looking to have a great year.
Odell Beckham Jr. – New York Giants
If Odell can stay healthy after an ankle injury he suffered last season, he will be on track for a decent year. And based on his social media posts, he certainty has been working his butt off this off season.
Antonia Brown – Pittsburgh Steelers
Brown is always guaranteed to put up high Fantasy numbers. Not only is the guy fast, he is fun to watch as he always finds a way to get the football.
Julio Jones – Atlanta Falcons
Unfortunately, Jones had an off year last season, but he is usually a top producer of Fantasy points. He is looking to get back in his grove and put up high numbers this year.
A.J. Green – Cincinnati Bengals
Green also had a bad season, but is looking to bounce back and prove himself once again.
Bonus Picks:
Larry Fitzgerald – Arizona Cardinals
Michael Crabtree – Baltimore Ravens
Tight Ends – Top 3
Travis Kelce – Kansas City Chiefs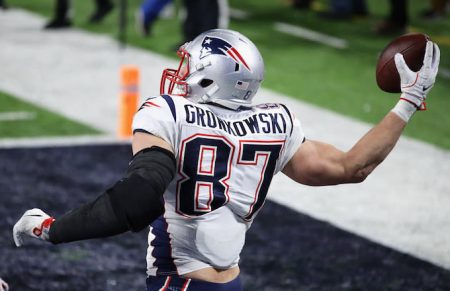 One of the best in the league, Kelce is looking to deliver even more this year with a new quarterback on the roster.
Rob Gronkowski – New England Patriots
If he can stay healthy, Gronk will have another dominating year as always, putting up a high number of Fantasy points.
Zach Ertz – Philadelphia Eagles
Ertz of course had an amazing season last year and put on an incredible performance in the Super Bowl. If he can stay healthy, could have a year that could top last season.
Bonus Pick:
Jared Cook – Oakland Raiders
Kickers – Top 3
Justin Tucker – Baltimore Ravens
Tucker has been on the Ravens' roster since 2012 and is known for breaking records with his long, successful kicks.
Harrison Butker – Kansas City Chiefs
Butker was a great addition to the Chiefs last year, setting a franchise record of 23-straight field goals made, ending the season with 38/42.
Stephen Gostkowski – New England Patriots
Gostkowski is always one of the top kickers in the league and continues to go strong. With Brady at quarterback, he will be sure to have plenty of opportunities to get you Fantasy points.
Bonus Pick:
Dan Bailey – Dallas Cowboys
Defense – Top 3
LA Rams
With CB Marcus Peters, CB Aqib Talib and NT Ndamukong Suh, the Rams will be sure to dominate with their defense this year, looking to be at the top of their division.
Minnesota Vikings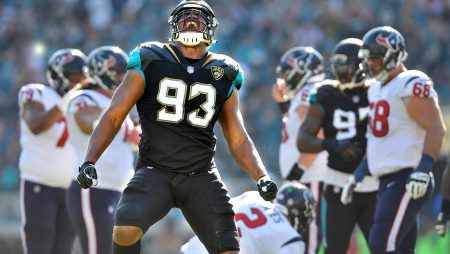 The Vikings were at the top of the league last season when it comes to numbers the defense put up.  And with DE Everson Griffin returning, they will most likely have another strong year.
Jacksonville Jaguars
The Jaguars were 2nd in sacks last season and since DE Calais Campbell and CB Jalen Ramsey will return, you can be sure the defense will continue to shine.
Bonus Pick:
Houston Texans