Fall is just around the corner and that means much needed cooler weather. Back in July, New York hosted the first ever fashion week dedicated to menswear. A lot of the styles were for colder weather so now men finally get the chance to start wearing these new trends.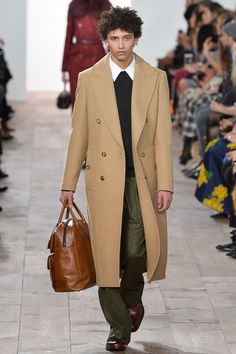 Four-Pocket Jackets
Top designers like Michael Kors and Todd Snyder showed off some great jackets to wear to work, in the snow or just out and about. A lot of the jackets were made from fabric like linen and suede for a more modern look. Ralph Lauren showed off a nice jacket on the runway that would be perfect in the snow or cold weather. And the camouflage style gives it a cool look. One of the best looks was from Michael Kors. His four-pocket jacket is perfect to wear to the office. The long, khaki color coat is stylish and professional.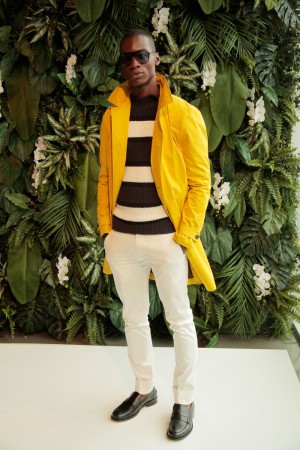 Yellow Jackets
The color yellow was a popular trend at New York's Fashion Week for menswear, especially in coats and jackets. From vibrant bright yellow to mustard yellow, the runway saw it all from designers like Tommy Hilfiger and Tim Coppens. Duckie Brown went for the bright yellow look and so did Nautica. But the Nautica jacket is more like an athletic jacket, but really nice. It was one of the best looks. Alexandra Plokhov went with the paler yellow look and more of a blazer style, but it looks like a great color for fall.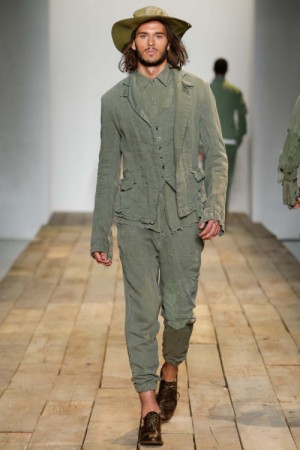 Linen Suits
Of course suits are always in style, but the linen suit is one of the latest trends. Polo Ralph Lauren and Loris Diran designed some very classic linen suits, but with a modern twist. The look is perfect for going on vacation or to a destination wedding. Michael Kors' all white linen suit is stunning and the right look to wear on vacation or out and about during the day. Greg Lauren's linen suit comes in a fabulous color and is a really nice looking modern day suit.
These looks that were featured at the first New York Fashion Week dedicated to menswear will be great for the fall and even into the spring. Just because it is getting cooler out, doesn't mean you have to lose your style.
Feature image courtesy of post-gazette.com.