College football is finally back. Some of the top teams in the Pac-12 play their first game on Saturday so we still have some time make predictions. These are just brief predictions, but we will all have a better idea how these teams look after this weekend.
Stanford Cardinal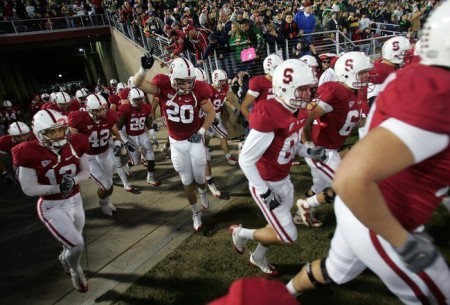 Stanford plays their first game in Illinois against the Northwestern Wildcats on Saturday. They finished up last season with a record of 8-5. This year, they are ranked 21st in the AP poll. They have had a pretty decent team in the past few years, but they are in a tough conference. They are going to have a hard time against USC this year after losing to them two years in a row. But don't forget they beat USC six years in a row before that. It will be another decent year for Stanford, but I don't think they are good enough to be on top.
Oregon Ducks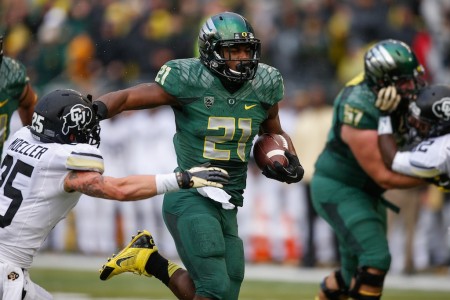 The Ducks play their first game of the season at home on Saturday against the Eastern Washington Eagles. They dominated last season finishing with a record of 13-2, a Pac-12 Championship title, a Rose Bowl Championship title and they were runner up in the National Championship. The Ducks are always going to be good, but this year they have a new quarterback, Vernon Adams Jr. so their offense will struggle a little this year. Still, Oregon is ranked 7th in the AP Poll. I am not sure if they are going to have what it takes to have another year like last year. They definitely will not have the best offense in the Pac-12, but their defense will be one of the best in all of college football. One thing is for sure; it will be an interesting year for the Oregon Ducks.
USC Trojans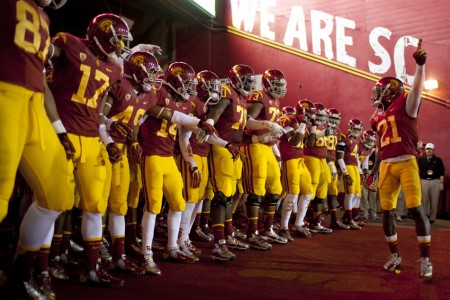 USC also starts the season off at home on Saturday against the Arkansas State Red Wolves. The Trojans are expected to have a pretty strong team this year, especially compared to recent years. Last year they finished the season with a record of 9-4. But they haven't been playing as well as they have in the past. This year might be different. It looks like this could be the year for the Trojans to back bounce on top. They have a Heisman-worthy quarterback with Cody Kessler returning. They are ranked 8th in the AP Poll and many think that the USC Trojans have a good chance of earning a conference, maybe even national, championship.
ASU Sun Devils
The Devils play the Texas A&M Aggies on Saturday afternoon in Texas for their first game of the year. They had a strong team last season ending with a record of 10-3. Mike Bercovici will be starting quarterback and he has a talented group of freshman behind him. Bercovici started a few games last season and really shined for the Devils. They may even have the best offense in the Pac-12. A lot of people say that the ASU Sun Devils have a good chance of winning the Pac-12 Championship and even maybe going on the National Championship.