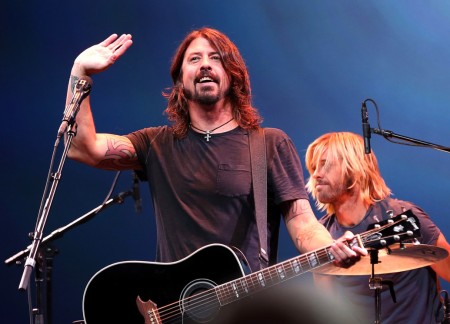 Just a few months ago Fabio Zaffagnini organized a team of 1,000 musicians to put on one epic performance of the Foo Fighter's hit song Learn to Fly. The video quickly went viral and even the band's front man, David Grohl, saw the video.
Zaffagnini put together the video because he wanted to grab the Foo Fighters attention, hoping to get them to play a show in his small town. After Grohl saw the video he promised the band would make a stop in Cesena some day.
Well that day is about to come. The Foo Fighters will travel to Cesena to play a show on November 3rd. This will be the start of the rock band's 11 European show schedule. Grohl and the rest of the Foo Fighters will perform on a small basketball arena in a town of fewer than 100,000. The town is usually not a top spot for rock concerts so this is a pretty big deal to locals.
Thanks to Zaffagnini, the small Italian town will be able to rock out with the iconic band. It really is no surprise that the Foo Fighters are doing this. The video dedicated to the band has been played over 26 million times. And the Foo Fighters always go the extra mile for their dedicated fans.
Earlier this summer, Grohl fell off the stage while performing and broke his leg. He actually came back out after getting his leg checked out backstage and finished the show. He did have to cancel other shows, but he was so genuinely sorry about it and I really felt bad for the guy.
This is just another reason to love the rock band. They are always putting their fans first. Which more artists should do; it is because of the fans that they are so popular, right?
You can check out the awesome video here.