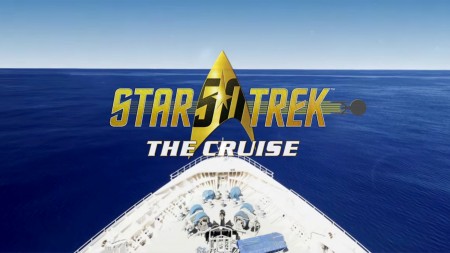 The Star Trek cruise will set sail in 2017, but some Trekkies are going to be disappointed because tickets are already sold out. For Star Treks' 50th Anniversary, the Norwegian Cruise Line will embark on a 6-day cruise from January 9th to January 15th in the year 2017. The cruise will head from Miami, Florida to Cozumel in Mexico, Nassau in the Bahamas and the cruise line's own private island in the Bahamas, Great Stirrup Cay.
The cruise actually sold out in two short months. It might be because this will probably be a once in a lifetime experience for Star Trek fans. Everything to do with the cruise will be Star Trek themed. Even locations from the classic show will be recreated on the ship. Captain Kirk himself, William Shatner, will be the official host and will be joined by other cast members like Robert Picardo, Jonathan Frakes, Marina Sirtis, James Darren, Denise Crosby, Vaughn Armstrong, John de Lancie, Steven Rankin, Terry Farrell and Casey Biggs.
Passengers will be able to take part in Star Trek competitions, parties and events and even mingle with the stars of the show. The crewmembers of the Norwegian Cruise Line will get in the Star Trek spirit too wearing replicas of the multi-colored uniforms from the show.
Themed cruise ships are popping up everywhere. Next year, the Walking Dead will have their very own cruise ship and so will football star Rob Gronkowski. It really isn't surprising that the biggest Sci-Fi franchise now has a themed cruise ship.
Star Trek has a huge fan following so I am not really surprised that the tickets sold out so quickly. But because there are so many Trekkies out there, it would be cool if they hosted another Star Trek cruise. I guess only time will tell!