Getting married is a wild ride. It can be fun, yet stressful planning everything that comes with a wedding. If you are one of those grooms that are responsible for some of the planning, don't panic! From the bachelor party to the rehearsal dinner to the actual wedding, you can pull of quite the event including all of the details, even down to the invitations.
Bachelor Party
Let the fun begin with an epic bachelor party! If you are in charge of planning your bachelor party, start with picking a date that is going work for everyone. Then, decide on what you want to do and where you want to go. It helps to set a budget for this. Next, make a guest list and send bachelor party invitations. Have fun with these invites and get them custom made. This way you can choose your favorite colors or even a theme that reflects your interest or fits the theme of your party.
Rehearsal Dinner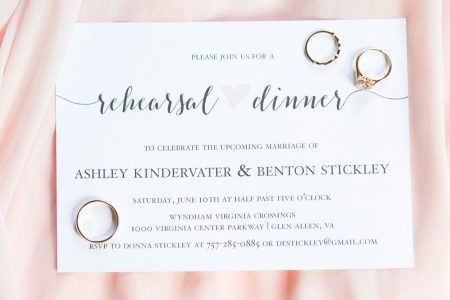 If you are planning your rehearsal dinner, start by picking a location. You might want to go casual or chose a theme for the dinner, it could be different from your wedding or match it. Think about all of the important details like the date, time, menu and guest list. You will want to send invites that you customize for your rehearsal dinner party invitations as well. You can have a little more fun with these invites and choose a fun theme or go the traditional route and use colors that match your wedding. It is good to have many choices of colors and themes to choose from so you can please your soon to be bride.
Wedding
This is where things can get stressful, planning the actual wedding. It is nice to have help with a wedding planner, but you can still get by without having one. First, decide what type of wedding you want. Do you want it to be casual or more formal? When it comes to picking the location, you will also want to have a date in mind so that you can reserve the space ahead of time. It's also a good idea to decide on your wedding party and guest list so that you can invite them in plenty of time as well. You can always work on the details after sending your marriage invites. Your wedding invitations need to be special and this is where it is really important to be able to have a lot of choices when it comes to all of the details like the color, themes, font and envelopes. If you are having a more casual wedding, feel free to get creative with these!