Finding the right gift for that special someone can be hard. It can be even be harder to find brand name products last minute at a reduced price. But it is possible thanks to My Gift Stop. The online boutique offers luxurious goods at discounted prices making it easy to find the perfect gift and the right price.
Luxurious goods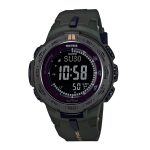 At My Gift Stop, you can choose from a variety of name brands, all while shopping in the comfort of your own home. You can conveniently browse items from Guess, Nixon, Michael Kors, Tom Ford, Marc Jacobs, Ray-Ban and many more. Are you looking for Oakley sunglasses? The online store has them and at a great price. On top of sunglasses, you can also shop for handbags, watches, shoes, electronics and much more. There is a variety of items for men and women to choose from so you will be able to find a gift for any person and for any occasion.
Last minute shopping
Need to find a last minute shopping gift? No problem! My Gift Stop can help you search for the perfect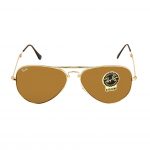 gift by entering in the person you want to shop for and the occasion. Maybe your sister has been looking for that ultimate Michael Kors bag. You could find it at a reduced price on the online boutique store. Or maybe you need to find Ray-Ban sunglasses for your dad, you might even be able to score free shipping if your purchase is over $50. There are those times when maybe you got the wrong gift. Luckily, My Gift Stop comes with easy returns so you can do your shopping with peace of mind.
Why My Gift Stop?
Not only will you find amazing prices on name brand products, but My Gift Stop also gives back to society by donating 5 percent of each sale to a global medical relief nonprofit, Direct Relief. That means you will be helping give back every time you make a purchase, while saving money on great items.