Saudi Arabia is finally warming up to the idea of opening up the country to foreign travellers and tourists whether for holiday or business. If you're planning to travel here with children, here's all you need to know to avoid any surprises and ensure you get the most out of your trip.
Know your destination
This sounds rather obvious, right? I can't emphasize enough the importance of this as the Saudi government has strict regulations that might bar you from entering the country. For instance, if you're on a pilgrim, you'll need to have visas from an agency that is accredited by the Royal Embassy of Saudi Arabia. Also, be certain to check if your destination is a place that's favourable to the wellbeing of your children, especially if they're toddlers.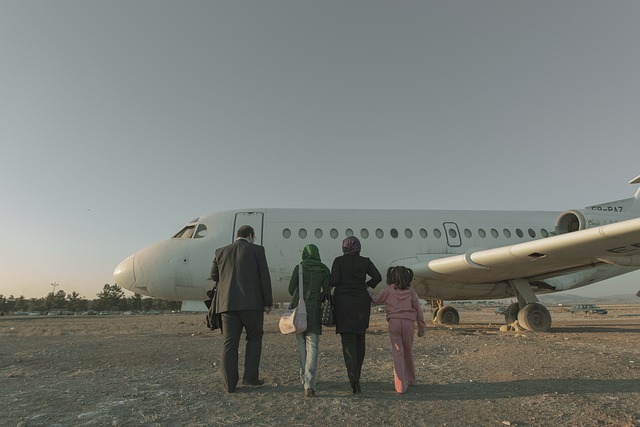 Start your visa applications well in advance
The process of applying for a visa to Saudia isn't a straightforward and simple one, particularly if you're travelling with children. To avoid any unnecessary delays, you should start early. Before your application can be approved, they'll run background checks and investigate the purpose of your travel.
Newborn babies
If your child is more than a week old, they'll be accepted to travel. But for newborns of more than 48 hours but less than a week old, you'll be required to produce a medical report ascertaining that the baby is cleared to travel. In case there's a need for medical oxygen or incubator, that too will require written medical documentation.
Underage children travelling with one biological parent
If you're planning to travel with children under 18 years without your partner, you're required to meet the following conditions:

Produce an affidavit, in the form of written consent from the other person registered as the father or mother of the children,
A copy of the children's abridged birth certificates (both on arrival and departure),
An order from the court indicating that you've legal custody of the child,
In the case where the other parent is deceased, you've to produce a certificate of the person registered as the parent.
Travelling with children who aren't your own
If you're not the registered parent with the children with whom you're travelling, you're required to meet the following conditions:

You'll need the contact details of the biological or registered parents. In some cases, the authorities might even go to the extent of calling up those parents. That means the information you provide must be accurate and factual,
A copy of the child's birth certificate bearing the names of the biological or registered parents,
Copies of IDs or passports of legal or biological parents,
An affidavit from the biological or legal parents confirming you have the authority to travel with their children.
Underage children travelling with both their biological parents
The only requirement here is that you produce the unabridged birth certificates in which bot of you are registered as the parents of the children.

Other important information you should have to help you with your planning and preparation is as follows:

If your child is less than 2 years old, there's a provision for them to travel on your lap. That means you'll get the infant discount ticket thus helping you to reduce your travel costs,
No 2 children are allowed to travel on the same seat,
Children travellers are expected to have regular tickets and have their own passenger seat.
Children between the ages of 2 and 12 can be accepted for travel even if they're accompanied by a passenger that's 16 years and above.
While in Saudi Arabia…
Saudi Arabia is family-oriented. But there's still that needs to be done in order to make it more child-tourist friendly. For instance, most walkways are not paved such that they can accommodate pushchairs. Majority of the restaurants don't have a children's menu unless it's a fast-food joint.

But there are also sites that are children friendly. For instance, the Riyadh Zoo, Al Hukair Funland in Mecca and Ithra. Here, your kids will have the time of their life and thank you for taking them with you.

Travelling and seeing the world with children is always the joy of any parent. But, let's face it, there's also that bag of extra caution you have to bring with you. As they're sensitive, one way to ensure you get the most out of your travel is to ensure their safety and wellbeing. A good way to start is to book comfortable flight with Saudi airlines. 
Feature image Source.