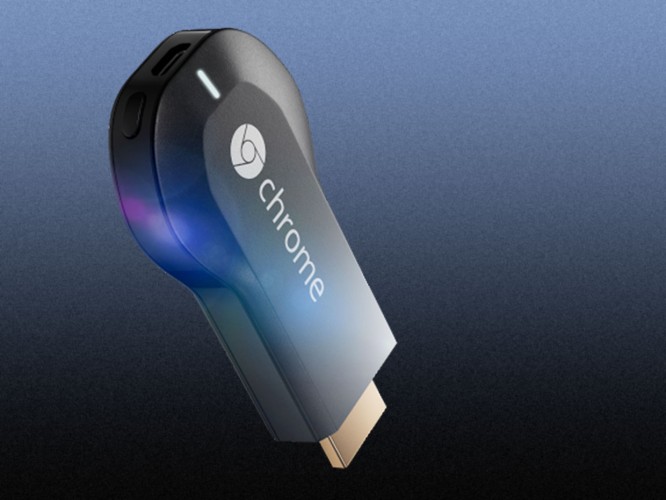 Poised to compete with AppleTV and Roku, Google announced Google Chromecast on Wednesday, a new pint sized $35 device that streams content from your computer, tablets, and smart devices directly to your television. Google is always known for great technology and great tools like Google Adwords.
The slogan states that the product is "the easiest way to watch online video on your TV." During a press conference, Google demonstrated the wireless device that not only connect to your television but is also incredibly easy to operate. Similar to Airplay on Apple devices, sending content from your computer to your television is as simple as tapping the Cast button on the screen. After that, simply start enjoying your show.
The device allows you to access your various streaming services from different devices. If you start the episode on your computer you can pause it with your cell phone. Google is currently working on adding support for streaming from the Chrome browser as well. The service is currently in beta and does not work as well as Netflix or YouTube.
Chromecast also supports a video queue to line up a playlist for a night of enjoyment. The device allows others connected to the system to add their own videos to the queue, creating an ultimate playlist. If a video is already playing on the screen you can to the queue by tapping the Cast button and selecting "add to TV queue without halting the video that has already been playing.
Chromecast's biggest downfall has been it's limited amount of content. Chromecast relies on applications to become functional and developers have yet to catch up to the new technology.