Sure the NFL season is right around the corner being over shadowed by Aaron Hernandez's killer off season. Sure it's the midway point of the MLB season that floods every single ESPN category imaginable with "Top Ten" footage that looks identical to last week. Fortunately hoop fans are in the midst of an off season that might leave their teams unrecognizable in the coming season following the wild NBA Trade Action.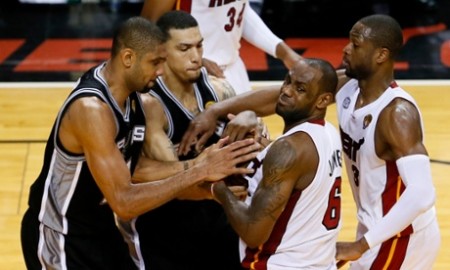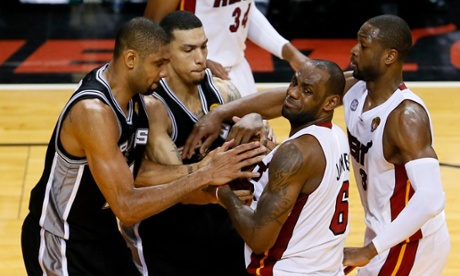 Following the "Heated" NBA Finals that was eventually won by that juggernaut team in Miami, teams around the league noticed the immediate threat of being out gunned by "All-Star" type teams followed by the eager means to build one of their own.
Among the first to make waves, continuous waves and now tidal waves was Dwight Howard's decision to leave the Lakers and join Jeremy Lin and James Harden in Houston.
Soon after the realization, the historically successful Celtics made a move that would not only diminish the two remaining "Big Three" in Boston but have them shipped off and disappear from the organization entirely. Ray Allen's success in Miami prompted targeted action towards All-Star's Paul Peirce and Kevin Garnett to jump ship as well landing them in Brooklyn with new head coach Jason Kidd. Joining their teammate Jason Terry will hopefully spark championship nostalgia and maybe revitalize the seasoned veteran's beat up bodies.
With no true All-Star caliber players to their roster, the Detroit Pistons acquired the high flying Josh Smith in early July. The promising big man Andre Drummond showed out as a Second Team Summer League selection while Greg Monroe proved himself this past season as a down low forced to be reckoned with. The only question surrounding the trade is how  Smith will fit with the already powerful front court and newly drafted Kentavious Caldwell Pope.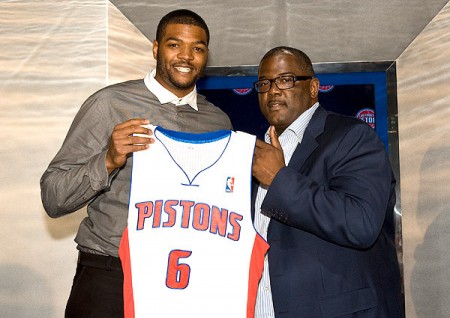 Andre Igoudala joins the already electrifying Warriors along side sharp shooter Stephen Curry and Klay Thompson with a healthy David Lee and fellow big men trio Andrew Bogut, Draymond Green and newly acquired veteran Jermaine O'Neal.
Nuggets may have lost the explosive "Iggy" but have gained the massively talented scoring machine all packed in to the 5'9 body that is Nate Robinson. After an impressive season in Chicago following the absence of Derrick Rose, Robinson will join the semi talented but newly athletic Nuggets run by newly appointed coach Brian Shaw.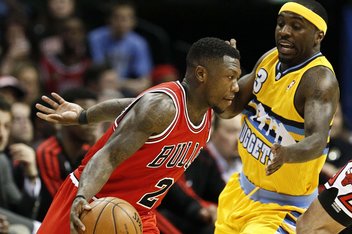 Notable acquisitions include the streaky Monte Ellis to the Mavericks, Andrea Bargnani to the Knicks, Jarrett Jack and Andrew Bynum to Cleveland, O.J Mayo to the Bucks and Eric Bledsoe and Caron Butler to the Suns.
In other news the NBA's Amnesty Provision wrecked house in a flourish leaving behind waived players such as former Heat champion Mike Miller, Laker "time bomb" Metta World Peace, Buck's veteran Drew Gooden and Bobcat's big man Tyrus Thomas.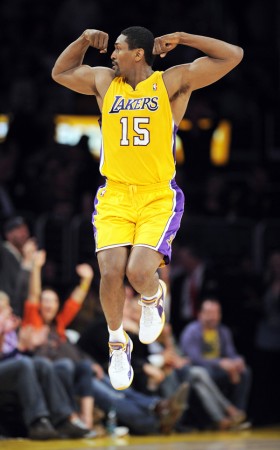 Unsigned Brandon Jennings is also floating around the minds of team owners as he is still up for grabs with no certain reason why the athletic scorer is still homeless in the NBA. Once highly praised "would-be" All-Star Greg Oden was seen conversing over lunch with none other than champion coach Mike Spolstra about fixing the paint problem that was a potential down fall this past season.
Hope you didn't buy jersey's for your favorite players this past year, odds are they'll be on the clearance rack as outdated irrelevant memorabilia in a few short weeks.