Two mediocre comedy shows have been taken off the air this week. The first is the ill-advised Jeselnik Offensive and the drab Totally Biased with W. Kamau Bell.
The Jeselnik Offensive
The Jeselnik Offensive was helmed by Anthony Jeselnik who rose to fame following an appearance on The Comedy Central Roast of Donald Trump. The show was basically a version of Tosh.O that focused on offensive humor. Each week Jeselnik would bring on a panel of his friends and comedians to talk about controversial issues in the media. The show was not very good, there is no reason for any comedy to be offensive for offensive sake that's exactly what the Jeselnik Offensive was.
I was personally shocked when the show was brought on for a second season. I think the only reason for that was the controversy surrounding a bit he did in his first season in which he made fun of man who was eaten by a shark in New Zealand. The bit featured scantily clad women dressed as sharks giving Jeselnik a lapdance, it was offensive but it wasn't funny.
It's a shame because I was genuinely excited when I heard Jeselnik had his own show. I am a big fan of his first stand-up special Shakespeare and I thought his second special, Caligula, was decent. I hope that this show doesn't ruin his career because he is too talented to go out on this note.
Totally Biased with W. Kamau Bell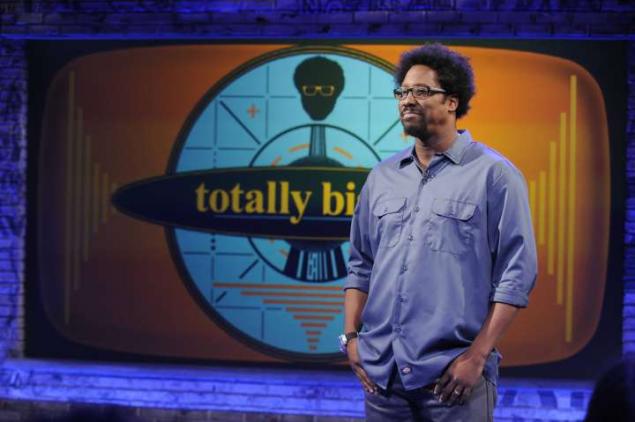 It's interesting that both of these series were cancelled in the same week as they have similar themes. Totally Biased finds it's nucleus with racial and provocative humor. Host W. Kamau Bell would often bring on controversial comedians to debate with their dissenters.
Most notably was an episode in which comedian Jim Norton argued with Lindy West, a writer for feminist website Jezebel, about the merits of rape jokes. While there are a few standout episodes, it always felt like we didn't need Bell there at all.
After Totally Biased moved from FX to FXX it simply couldn't survive. Also with new late night shows like The Pete Holmes Show, I think television has become a bit saturated with the format.