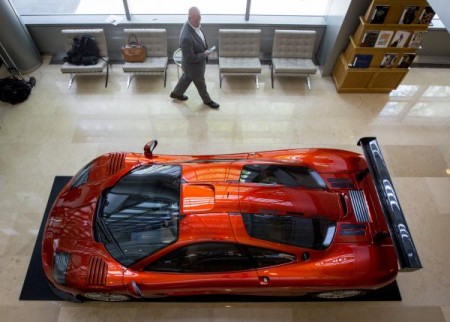 Every car lover's dream will be auctioned off this summer. The McLaren F1 will go up for auction in California and is expected to break records. The McLaren is part of a private collection that includes some of the world's best sports cars.
The collection, The Pinnacle Portfolio, is the single largest private collection brought to the auction with over 20 cars and is expected to go for over $65 million. The collection even has cars from the 50s and 60s, dating back to 57 years ago. The collection includes Ferraris, Porsches, a '93 Jaguar XJ220 and even the final gift to the late Pope John Paul II, an Enzo. The collector has chosen to remain anonymous.
The McLaren is a three-seater from 1998 and is only one of five made, all of the others are privately owned. The McLaren is projected to go for $12 million. What makes this car so unique is that it is actually drivable. It was built from scratch, which makes it basically a racecar for the regular roads.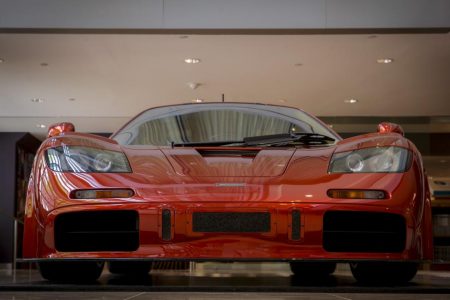 The collection will be auctioned off at the Monterey 2015 Classic Car Auctions in California in August. RM Sotheby's will present it. You can see the McLaren on display at RM Sotheby's headquarters in Manhattan.
It will be very interesting to see how much each car goes for, especially the McLaren. It will also be interesting to see who actually buys the car, unless they remain anonymous, which is what I probably would do. Better check out McLaren in Manhattan before it goes up for auction!