Women are loving the dad bod. Which puts a lot of less pressure on men to hit the gym constantly and look good, especially during the summer months. The guys in Magic Mike may not have dad bods, but it looks like the ladies are digging this new trend.
A lot of celebrities that women are weirdly attracted to have a dad bod like Leonardo Dicaprio, Simon Cowell and Johnny Depp. The dad bod has been said to be a nice balance between a beer gut and working out. And women are finding it sexier than ever. Maybe it is because celebrities are looking like this and acting extremely confident in their skin (that is all that matters, right?) or maybe women don't want their men to be in better shape than they are. Whatever the reason, it makes life easier on men. And it is totally ok for younger men to have the dad bod, even as young as in their twenties.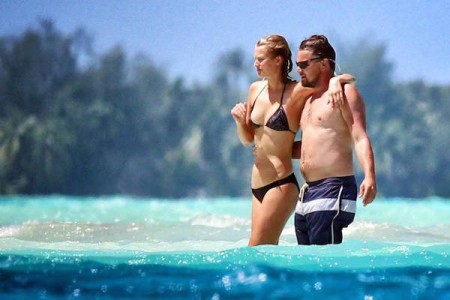 Women have said that when a man is sporting a dad bod, it makes them seem more fun and laid back. It is a good personality that women are attracted to. Looks aren't everything, but if you have dad bod, or not, make sure to stay away from the man bun, the ladies are not digging that trend.
A guy with a dad bod is a guy who still goes to the gym, but also knows how to have a good time and drink on the weekends and eat pizza. Women don't want to be with a guy who is constantly watching what they are eating. They want to be able to let loose and have some fun and not worry about the consequences all the time, well when it comes to food anyways. I have a feeling the dad bod trend is just getting started.