The UFC Women's Bantamweight Title took place this weekend in Australia and the end results were quite surprising. Ronda Rousey has taken the fight world by storm and the defending champion was hoping to keep her undefeated record, but Holly Holm had other plans for Rousey.
Holly Holm took on Rousey during the fight and surprisingly won. Rousey is known to kickass every time she enters the octagon, but this wasn't her best fight. On the other hand, Holm is also an impressive MMA fighter, but hasn't been too good when it comes to UFC. But this weekend was different as she finally handed Rousey her first lost.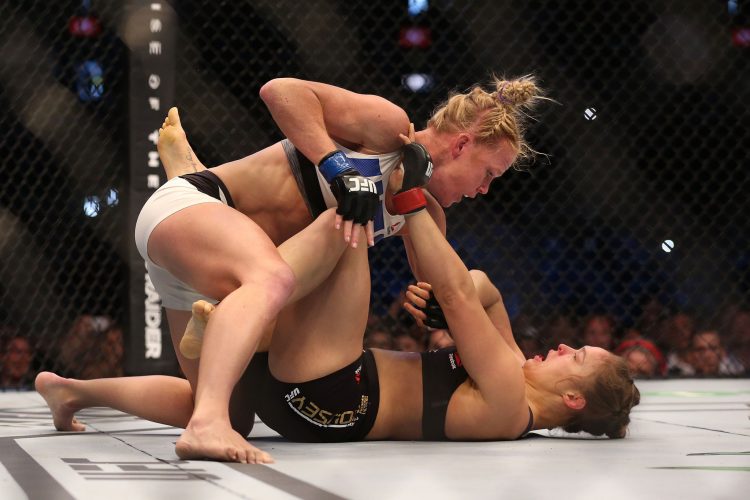 Starting off the fight Rousey came in with a lot of punches, but Holm gave her a bloody nose and a pretty hard hit to the jaw. Holm went in and just started pounding on Rousey, but Rousey still was able to get a nice hook in. Both fighters really showed how tough they were in the first round and just kept fighting hard.
But Holm ended up delivering a head kick and knocked out Rousey in the second round. It was really awesome to see Holm take down Rousey and I am glad it was her because she proved she is a really great fighter and really has a lot of class.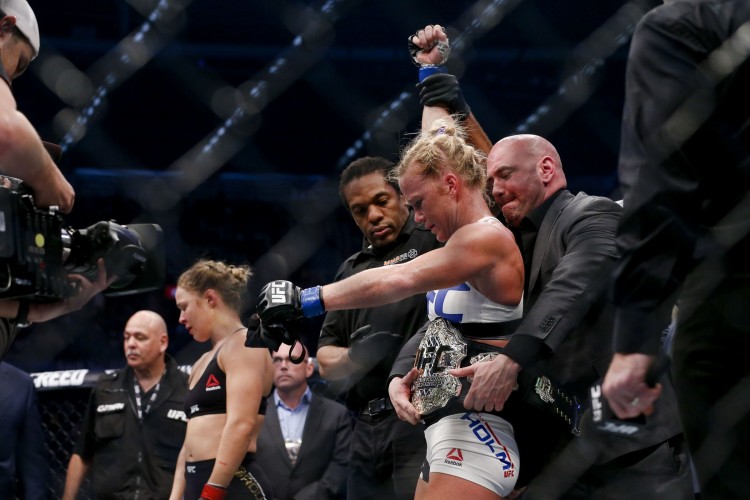 Some could say Rousey deserved it after she rudely refused to touch gloves with her opponent at the beginning of the match. I don't think a lot of people saw it coming, but it is pretty crazy that after all of the shit Rousey talked this year, she ends up getting knocked on her ass. I do feel a rematch coming in the next year though…