Breakfast is the most important meal of the day. We all know this. And one of the best things to eat for breakfast is a breakfast sandwich. These restaurants are known to have some of the best breakfast sandwiches in the country.
The Reggie Deluxe at Pine State Biscuits in Portland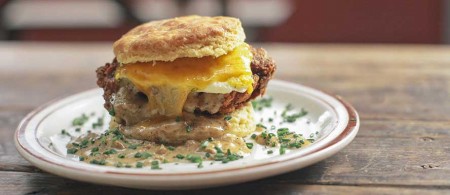 Pine State Biscuits is a classic in Portland and their breakfast sandwich, The Reggis Deluxe, is absolutely delicious. The sandwich comes on one of the best biscuits you can find with fried chicken covered in sausage gravy, melted cheese, bacon and a runny egg. It is pretty messy, but it really hits the spot any morning.
Special Breakfast Sandwich at Devil's Teeth Baking Company in San Francisco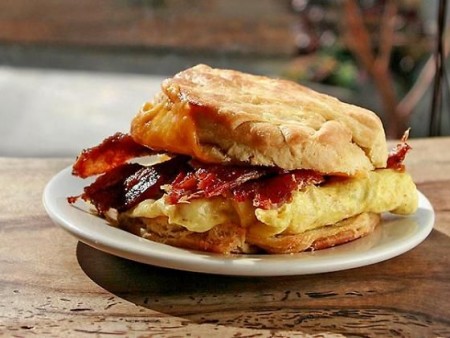 It is said that San Francisco is known for its brunch, but they also have an amazing breakfast sandwich at the local eatery, Devil's Teeth. The sandwich is made of two scrambled eggs, pepper jack cheese, cheddar cheese, lemon-garlic aioli, avocado and apple wood-smoked bacon all on top of a homemade buttermilk biscuit that is so fluffy, it is out of this world.
The Princess at Biscuit Love in Nashville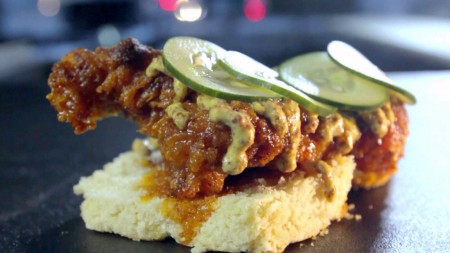 Nashville is known for its music and fried chicken, but it is also home to the restaurant Biscuit Love. They serve the best breakfast in the area and is known for their sandwich called the Princess. A thick biscuit comes with a cayenne-crusted friend piece of chicken. The biscuit is made from flour that comes from a watermill near Kentucky. The sandwich does come with pickles and mustard, but the warm honey on top makes it the perfect sandwich for breakfast.
Bacon & Goat Cheese at The Blind Dog Café in Washington, DC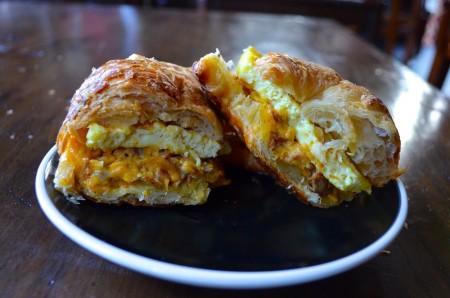 The Bacon & Goat Cheese breakfast sandwich at The Blind Dog Café is made with only farm-fresh local ingredients. It comes on a fluffy and flakey croissant with crisy bacon, goat cheese, cheddar, chorizo, pimento and mushrooms. It doesn't end there. It is topped with a frittata that is made from eggs that is found at a nearby farm.
The Fancy at Mike & Patty's in Boston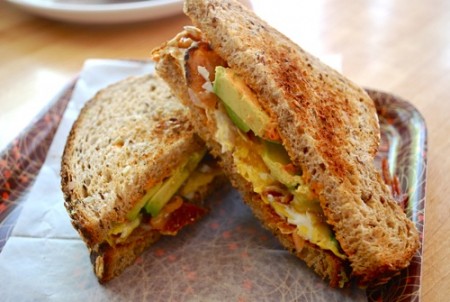 Mike & Patty's is known to be one of the best in Boston. And their breakfast sandwich doesn't disappoint. The Fancy comes on multigrain bread covered in two fried eggs, cheddar cheese, avocado, onions, crispy bacon and smeared with their home-made mayonnaise.