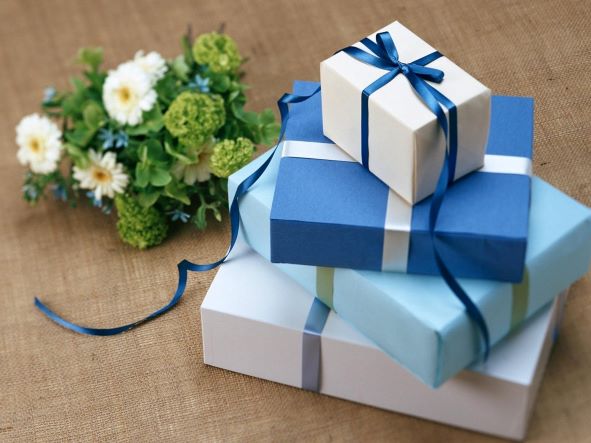 Gift boxes are no longer just a container for a present. This simply means that through different trials and errors mixing and matching different things such as ribbons and sheets for embellishments and experimenting with various designs the gift boxes have grown to be diverse in their use. With a lot of variations available, these days a gift box can offer more than packaging for a gift. You can use it as a storage container for Christmas decorations and you can also even use it as your table decor. When it comes to the festive season then they find a lot of uses and in case you are stuck and do not know and are confused that how should you use or recycle your gift boxes this year then this article is for you because it contains a lot of creative ideas which you can easily execute in your daily life and they will add extra sparkle and fun to your event or your festive season and you will be able to impress the people around you especially the guests in an amazing way.
As A Plant Pot
If you have two or three gift boxes that can easily fit into each other or have the same shape then you can make a plant pot out of them. You only have to wrap them up with a plastic sheet and make some drainage holes in them and after that, you can put a small plant or a light savings in it and you will enjoy seeing it grow into a big one.
Storage Box
A gift box can also be used as a storage box and you can use it for storing different kinds of materials such as clothes, stationary and many other things which will help you not to unpack things very frequently and it will be very easy for you to find out all those things without consuming a lot of time and in case if you are supposed to move into a new house or a new neighborhood then you can shift things very easily. So this is a reason that if you have small gift boxes at your home then you can use them as storage containers for your items.
Newspaper Holder
You might find this very interesting but you need to know that a gift box can also be used for storing newspapers or different magazines which are important for future use. All you have to do is to improve the aesthetic look of the gift box and you are supposed to cover it with a plastic sheet or a cover of different shades of colors which would give it an amazing look and you can place it easily in your room or your table and the people who will see it will surely admire your creativity.
Tissue Box
This kind of gift box can also be used for holding tissues or simply you can make them a tissue box. All you have to do is cut out a small piece of cardboard from the center of the box and you can store tissues easily in your new tissue box.