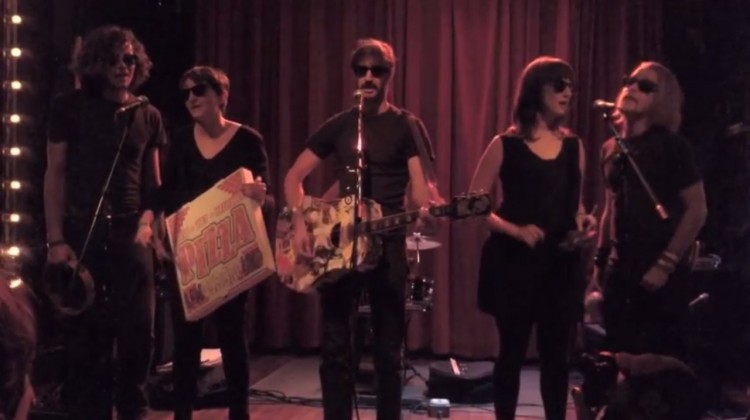 Former child star, and indie film darling Macaulay Culkin has started his newest project… pizza. Just last week, Culkin and group of his mates released their renditions of Velvet Underground tracks, Pizza Underground. The group replaces lyrics from the Velvet Underground's hits with za' centric  rhymes. Here is a preview of the groups EP.
Following the release of their debut EP, Macualay released an enigmatic video of him eating a large slice of pizza.  The Home Alone star varies the action by sprinkling some oregano on the pizza mid-video… it's riveting stuff. Much like the real Velvet Underground, Culkin is evokes the artistic style of Andy Warhol. So many people have given the actor trouble over the years for minor transgressions; he was caught with marijuana, he testified in Michael Jackson's defense, and he looks emaciated.  But the actor seems to be doing what he loves to do, something we all love to do, eat pizza.
In an interview with  MTV News, members of the Pizza Underground played ignorant to the fact that the Velvet Underground ever existed. "Velvet who?" laughed drummer Deenah Volmer, who creates the groups rhythms using only a pizza box.
Here is the video where Macaulay Culkin eats pizza.