There have been a number of celebrities who have thrown out the first pitch at a baseball game. But there have also been a handful of really hot girl celebrities who have done this as well. Here some of the hottest girls who have thrown out the first pitch.
Karli Kloss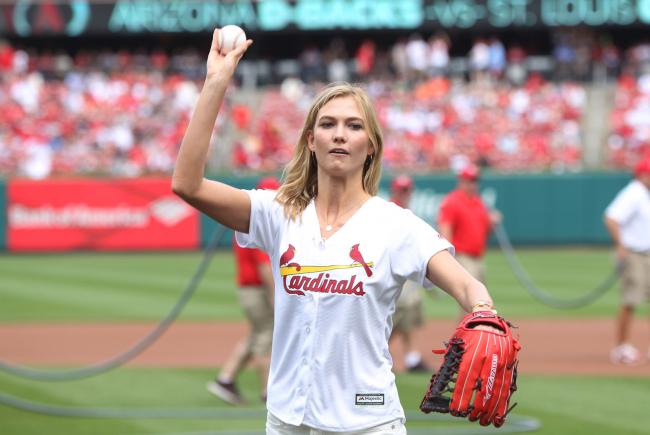 Just recently, model Karli Kloss thew out the first pitch at Busch Stadium is St. Louis. Kloss is a native to St. Louis and went to plenty of St. Louis Cardinals' games growing up. The model posted photos and videos on her Instagram account with the hashtag #bucketlist. Not only does Kloss have good looks, she loves baseball. She is every man's dream girl!
Eva Longoria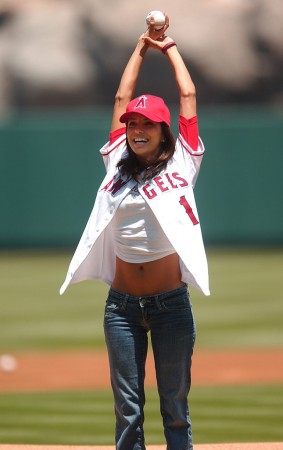 Actress Eva Longoria has been in the spotlight for many years and has always been a sex idol. Back in 2005, Longoria threw out the first pitch at an Anaheim Angels game. She showed off her killer abs while stretching before throwing the pitch. I am pretty sure all eyes weren't on the ball.
Gisele Bundchen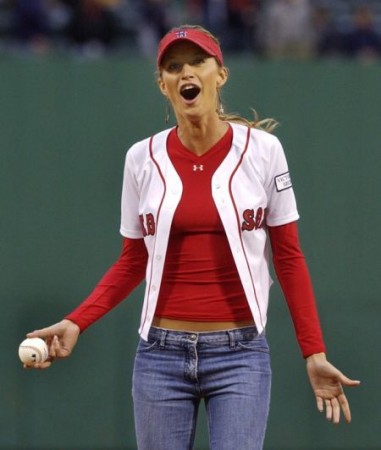 Former Victoria's Secret and runway model, Gisele Bundchen proved that football is not the only sport she likes. At the peak of her career, Bundchen threw the first pitch at the Boston Red Sox's game back in 2004. Tom Brady's wife wore a Red Sox jersey and hat. Bundchen pulled off the look well and even looks hot in a ball cap.
Maria Menounos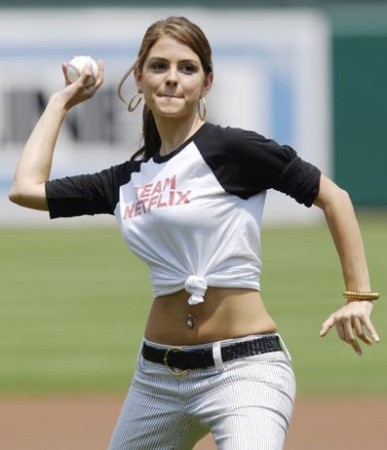 Back in 2007, Maria Menounos threw out the first pitch at a Baltimore Orioles game. The star grew up in Maryland and threw one of the worst pitches we have seen. The television host may not have done a good job throwing the baseball, but she did look good while doing it.