It was Shark Week on the Discovery Channel last week and after seeing all of the documentaries, it is the best time to go shark cage diving. There are even some top spots in the United States. Check out these destinations to find the best shark diving experiences in the world. And make sure to be prepared by reading an Eco-Friendly Ocean Guide.
Gansbaai, South Africa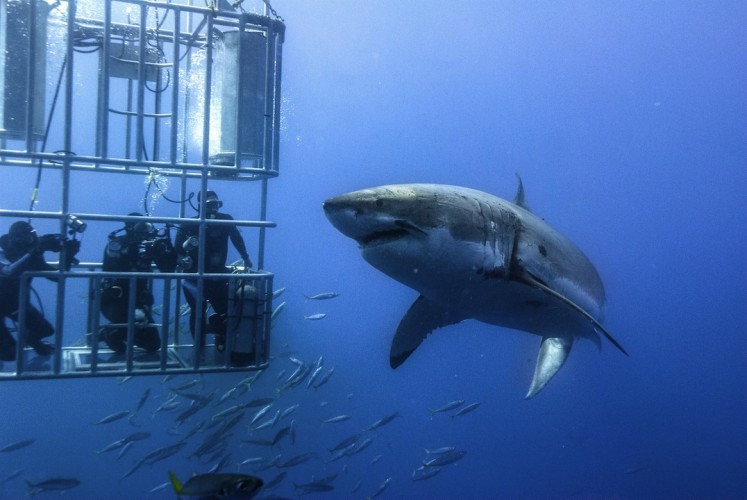 Gansbaai is in South Africa and has been referred to as the great white shark capital of the world. It is a prime location to go shark cage diving is the ideal place to go if you want to be able to get up-close to great white sharks. Most of the documentaries on great whites have been filmed here. It is a well-known spot so a lot of knowledgeable and experienced people run the excursions and guarantee a thrilling experience.
Shark Reef Aquarium at Mandalay Bay in Las Vegas, NV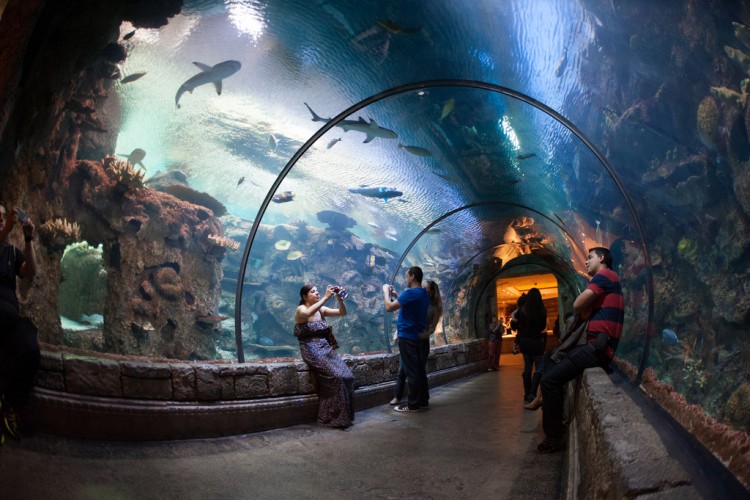 Mandalay Bay Hotel and Casino in Las Vegas, Nevada is home to a 1.3 million gallon shark aquarium. Visitors can get an up-close view of several types of shark species like the sandtiger shark, the sandbar shark, the white tip reef shark and a lot more underwater wildlife. Certified scuba divers can participate in programs where they can dive with the sharks in the aquarium without a cage.
Tiger Beach, Bahamas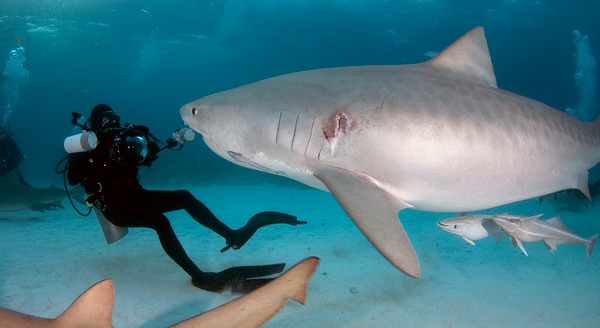 If you want to see some tiger sharks, head to Tiger Beach in the Bahamas. It is the top viewing spot in the world for the very unique sharks. The expeditions guarantee divers close-up sightings of tiger sharks. It really is a cool place to go and see some sharks other than great whites.
Montauk, New York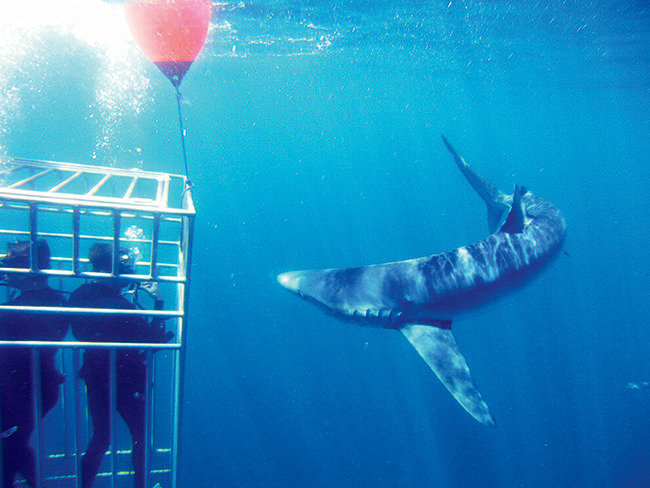 Another spot in the United States to go shark diving is in Montauk. The Atlantic Ocean is home to a lot of different species of sharks, so it is not the ideal spot to go swimming. But it is the ideal spot to go shark diving. Montauk is located off the coast in Long Island and many times divers can see a dozen of sharks at once. Popular sharks in the area include the mako, thresher and blue sharks.