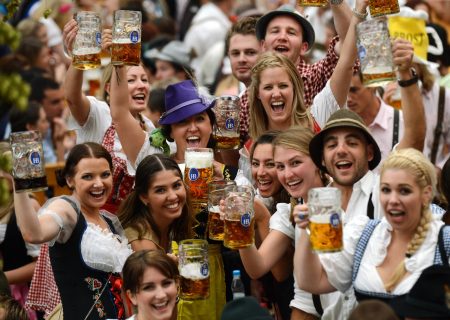 The world's largest beer festival is underway in Munich, Germany and every year Oktoberfest brings in over 6 million people from around the world. The 16-day festival just started so there is plenty of time to get to Germany for the 182nd Oktoberfest.
The beer festival and traveling fair kicked off on September 19th and will run until October 4th. The first Oktoberfest dates back to 1810. There are a lot of places that put on their own Oktoberfest, but nothing is quite like the original in Germany.
Visitors not only enjoy endless amounts of beer, but also a variety of attractions like games and rides. One of the best things about Oktoberfest is their food and all of the options pair really well with the delicious beer. Some of the traditional German food that is sold at the festival includes sausages (Würstl), white sausage (Weisswurst) pretzels (Brezens), Sauerkraut, potato pancakes (Reiberdatschi) and much more.
A lot of the attendees have fun dressing up in traditional Barvarian clothes or medieval historic outfits. You can catch a lot of these looks during the parades that take place during Oktoberfest. The Mayor had the honor of tapping the first barrel at the opening ceremony and a few people took the challenge and successfully drank beer out of a boot. (You have all seen the movie Oktoberfest)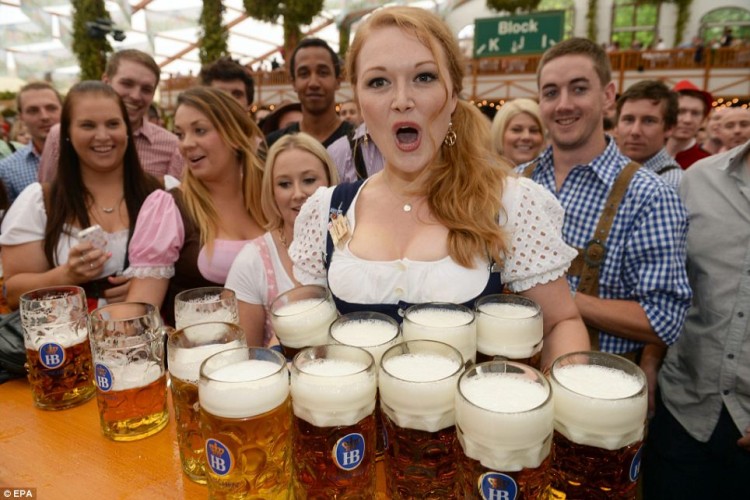 Around 6.7 million liters of beer is consumed during Oktoberfest and there is a number of tents setup where visitors can fill their giant mugs. Bartenders are known to only take 1.5 seconds to fill a liter of beer. The only beer allowed at the festival are beers that are brewed within the city limits of Munich. The following beers are the only ones that meet this criterion: Augustiner-Brau, Hacker-Pschorr-Brau, Lowenbrau, Paulaner, Spatenbrau and Staatliches Hofbrau-Munchen.
If you are a beer lover then you need to attend Oktoberfest in Germany at least once. You can always go to your local Oktoberfest, but the one in Germany is an experience of a lifetime. From the beer to the people to the food, it is an absolute epic festival that is over 180 years in the making.